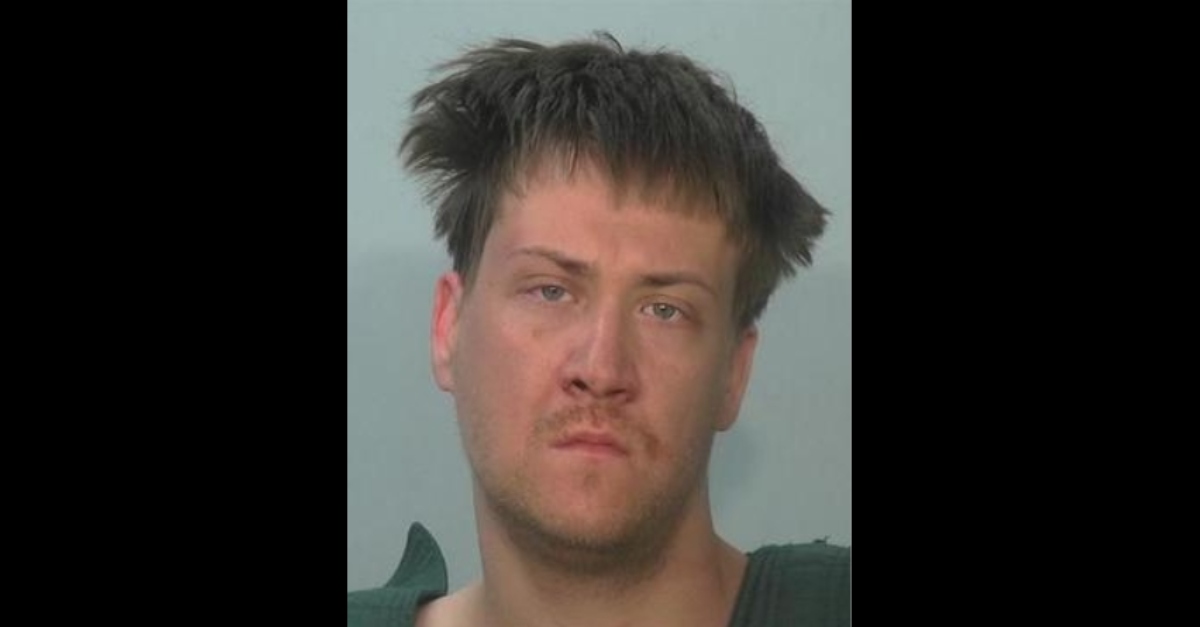 It's not rare for accused killers to immediately confess, but few blame their crime on the supernatural. 34-year-old Jason A. Steiss, charged in the beating death of his mother Joy Steiss, allegedly admitted that he did it, and claimed he was possessed by demons and Hitler, according to WANE.
The defendant is being held on a charge of aggravated battery, and domestic battery.
Police said they got called to Joy Steiss' home Wednesday at about 1 a.m. They found her unconscious, and she died later at the hospital, according to authorities. Her body showed signs of being strangled and suffering blunt force trauma, police said.
Jason Steiss allegedly admitted to biting Joy, punching, and choking his mother.
"I am a bad person kill me," he allegedly told police. "I need to be put down so I don't hurt anyone else."
This case didn't require much investigating to apparently solve–Steiss was arrested at the home, cops said–but the defendant's purported mental health issues could play a role in the upcoming court fight.
WANE cited sources, who claimed Steiss suffered from mental illness for years. One person, described as a "close friend," said the defendant dealt with bipolar disorder and depression. Steiss also complained about voices in his head, and exhibited a temper, according to this person.
Steiss' attorney of record did not immediately respond to a Law&Crime request for comment. The defendant is held on $20,000 bond. He is scheduled for a hearing to take place Tuesday.
[Mugshot via Allen County]
Have a tip we should know? [email protected]