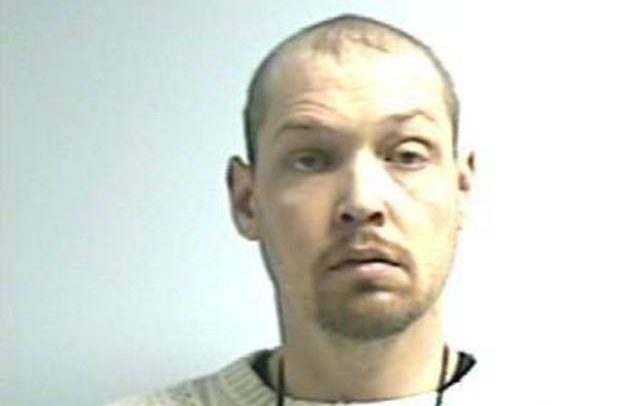 After pleading guilty to brutally raping a 13-year-old girl, an Oklahoma man was sentenced to 15 years probation, avoiding prison.
In 2016, Benjamin Lawrence Petty worked as a cook at Falls Creek church camp. According to the criminal charges he pleaded to, the 36-year-old tied the young girl's wrists, raped her, and threatened her with further harm if she told anyone.
Petty was charged with for forcible sodomy, first degree rape, and rape by instrumentation. As part of a plea deal, he pleaded guilty for all three felonies but was not sentenced to any time in behind bars.
The sentence was negotiated down to not include prison time primarily on the basis that he is legally blind and lives in a different state than the victim.
"The big thing is Mr. Petty is legally blind and the parents (of the victim) live out of state and this little girl lives out of state and didn't want to make all the travels back and forth," Murray County Assistant District Attorney David Pyle told The Oklahoman. "The plea was negotiated with their permission."
Because Petty was legally blind at the time of the offense, the district attorney's office told the victim's family that he would not serve "any meaningful time" in prison because of his medical conditions. Bruce Robertson, an attorney representing the victim, said that "based on this representation, the family did not object to the probationary sentence."
Petty will be required to undergo treatment, wear an ankle monitor for two years, and register as a sex offender. This would provide "at least some protection for other potential victims," Robertson said.
The sentence was given by District Judge Wallace Coppedge on Jan. 19. His office did not make a statement.
A civil case has also been brought against the Baptist General Convention of Oklahoma as well as The First Baptist Church of Terrell and The Country Estates Baptist Church of Midwest City. According to that complaint, Petty was hired by the church in Midwest City and brought to Falls Creek church camp which is owned and operated by the Baptist General Convention.
The lawsuit alleges that the churches and General Convention failed to properly vet workers, supervise the attending children, and teach them about recognizing predatory activity.
Lawyers representing The Country Estates Baptist Church have since sought to be able to question the victim about her "prior history of voluntary sexual activity," but the judge rejected the request saying that she doesn't "think it has any — even a scintilla of any relevance to anything."
Timmons has since been asked to reconsider by the defense attorneys who claim that the victim discussed "her sexual activities and history with her then-boyfriend, including her fear that she might be pregnant with her boyfriend's child," and that this might have "contributed to her physical and emotional damages."
"We are saddened to see that the church has stooped to victim-blaming," Robertson said. "While we will not publicly debate the consensual sexual history, if any, of our teenage client, we fail to understand how the church can conceivably argue that any female's consensual relations are relevant to the trauma suffered as the result of a horrific, violent rape."
[Image via Oklahoma Department of Corrections]
Have a tip we should know? [email protected]