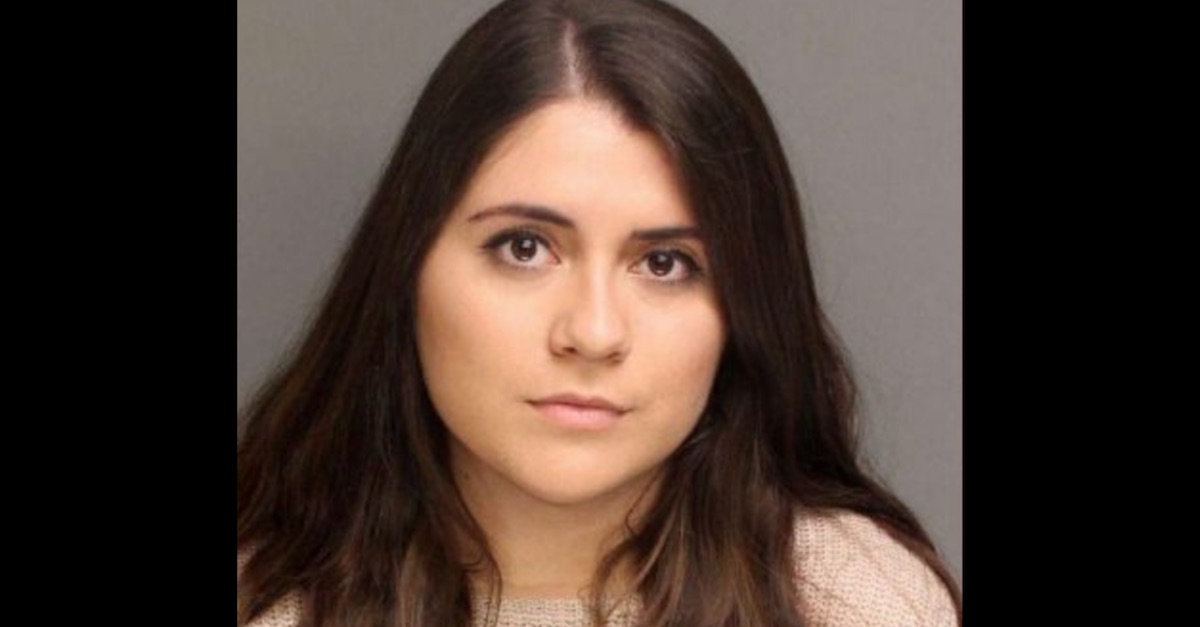 Long Island's Nikki Yovino, 19, who admitted in the past that she lied about being raped by Sacred Heart University football players so a male love interest would feel sympathy for her, is now saying that she never told police she was sexually assaulted in the first place.
The Connecticut Post reported on Yovino's surprising reversal in court on Wednesday when she testified that she didn't tell police she was assaulted in a bathroom.
"No, I never said I was sexually assaulted," Yovino said, adding "I never told [the detective] I was sexually assaulted. I told him that something happened in the bathroom at the party with these two guys, that I didn't want to happen."
Assistant State's Attorney Emily Trudeau apparently reacted with surprise, asking, "You never told law enforcement you were sexually assaulted?"
Yovino denied that she did, even though her attorney Ryan O'Neill is on record arguing that "these two young men did things to her that were a sexual assault and were against her will."
Yovino reportedly denied four times over that she told told Detective Walberto Cotto Jr. she was sexually assaulted.
The two football players have said they had consensual sex with Yovino.
Captain Brian Fitzgerald of the Bridgeport Police told ABC7 that authorities began asking Yovino questions about her story when a student pointed to text messages exchanged between her and football players she said assaulted her. Grilling Yovino about this led to the story that she was concerned about how a love interest perceived what happened that night.
That story has changed again.
[Image via Bridgeport Police Department]
Have a tip we should know? [email protected]