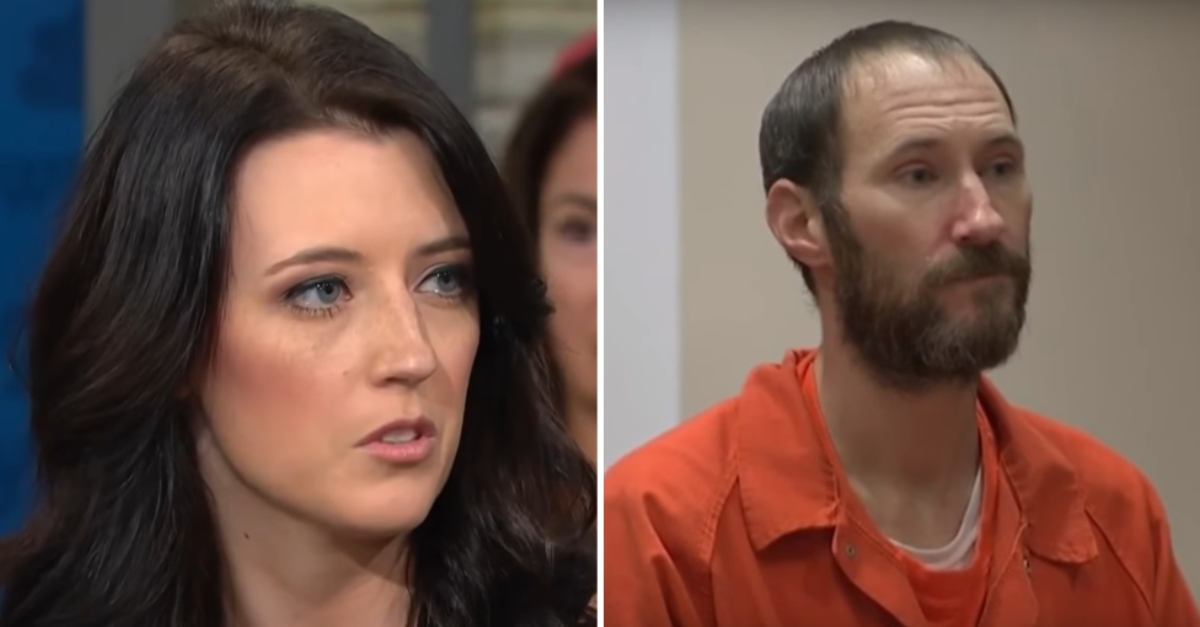 The woman and homeless man at the center of an alleged GoFundMe scam have pleaded guilty in federal court. Kate McClure pleaded guilty to wire fraud on Wednesday, according to The Philadelphia Inquirer. The homeless man Johnny Bobbitt, 36, also admitted to conspiracy to commit money laundering.
Kate MClure, accused in a$400,000 GoFundMe scam involving a homeless vet, pleaded guilty to a federal wire fraud charge and faces up to 33 months in jail. Earlier, Johnny Bobbitt also admitted guilt and faces up to 30 months.

— Jan Hefler (@JanHefler) March 6, 2019
Both cases were in federal court. A theft and conspiracy case in Burlington County, New Jersey remains ongoing against them and McClure's ex-boyfriend Mark D'Amico.
Mark D'Amico was not federally charged. All 3 still face state charges. pic.twitter.com/TyCOjazvMu

— Chad Pradelli (@chadpradelli) March 6, 2019
Prosecutors claim D'Amico, McClure, and Bobbitt made up a heartwarming story where Bobbitt, a homeless man, gave McClure his last $20 after she ran out of gas. The couple started a GoFundMe page to ostensibly support the disadvantaged Good Samaritan. Instead, it devolved into allegations that the couple kept some of the money for themselves and that the story was a fraud.
Bobbitt faces between six and 30 months in prison. McClure could spend up to 33 months behind bars.
McClure's attorney blamed D'Amico as the driving force because the scheme.
McClure Attorney: Kate McClure had good intentions. Boyfriend, Mark D'Amico, was the mastermind behind scheme.

— Chad Pradelli (@chadpradelli) March 6, 2019
Needless to say, their relationship is over. McClure made allegations against D'Amico last year, though an attorney for D'Amico pushed back on her claims.
[Screengrab via ]
Have a tip we should know? [email protected]