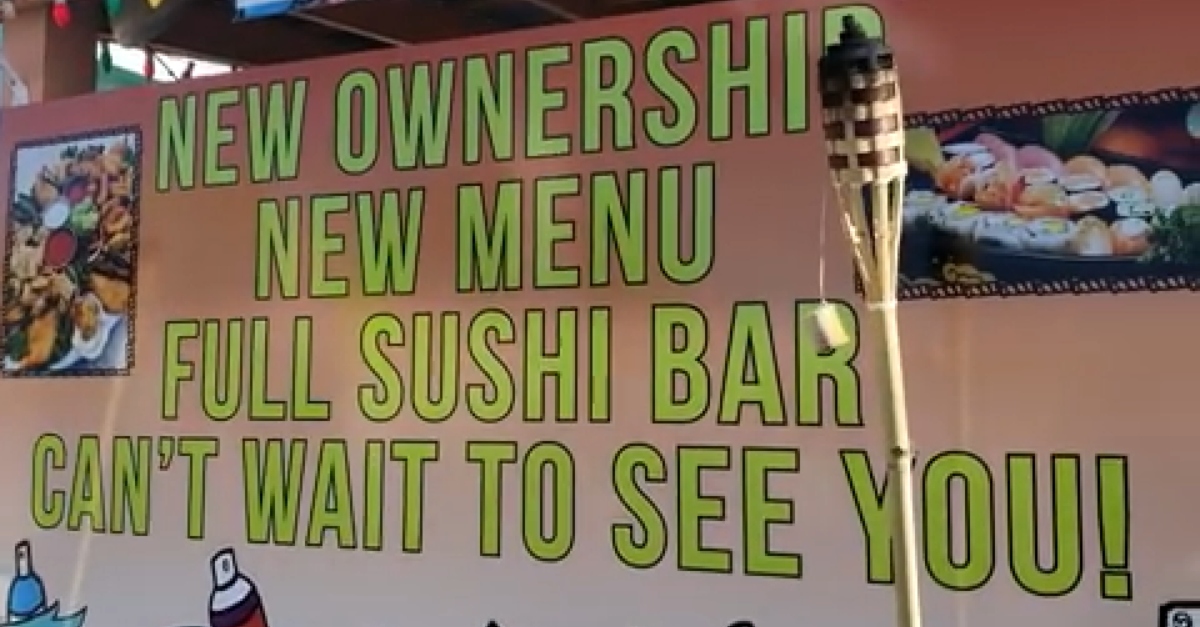 A restaurant claims a woman lied on Facebook about finding a worm in her sushi because staffers rejected her coupon. It happened down in North Myrtle Beach, South Carolina. The owners of Buoys on the Boulevard are suing Doreen Gale-Alfano for defamation.
The defendant dropped by the restaurant with a man last October, according to the lawsuit. They got some drinks. It was then that Gale-Alfano allegedly pulled out a coupon: "Lunch or Dinner for 2 Up to $30.00." There was a problem with that. It was old. The current owners bought the business and renamed it in March 2018.
The coupon said it was linked to the "Grand Strand Dining Group Family of Restaurants," so the staffers couldn't accept it. Still, plaintiffs said they did everything they could to make nice with Gale-Alfano. They claimed they offered to make the drinks free, and later pointed out that she could use the coupon at another local restaurant.
According to the lawsuit, the woman didn't accept their deal. She allegedly threatened to "destroy [them] on social media." Plaintiffs said she made good on the threat. The next day, Gale-Alfano allegedly dropped this on their Facebook page.
Awful food….found a worm in my sushi. Also had a fast crawling bug on the wall. The Junga game is a germ carrier. Go and enjoy if you don't care cuz the new owner doesn't at all.
Plaintiffs claimed she didn't even eat while at their restaurant.
Gale-Alfano did not immediatley respond to a Law&Crime request for comment. According to the lawsuit, she is a Florida resident.
That's right! This was a Florida story, all along!
Restaurant sues customer fo… by on Scribd
[Screengrab via Buoys on the Boulevard]
Have a tip we should know? [email protected]