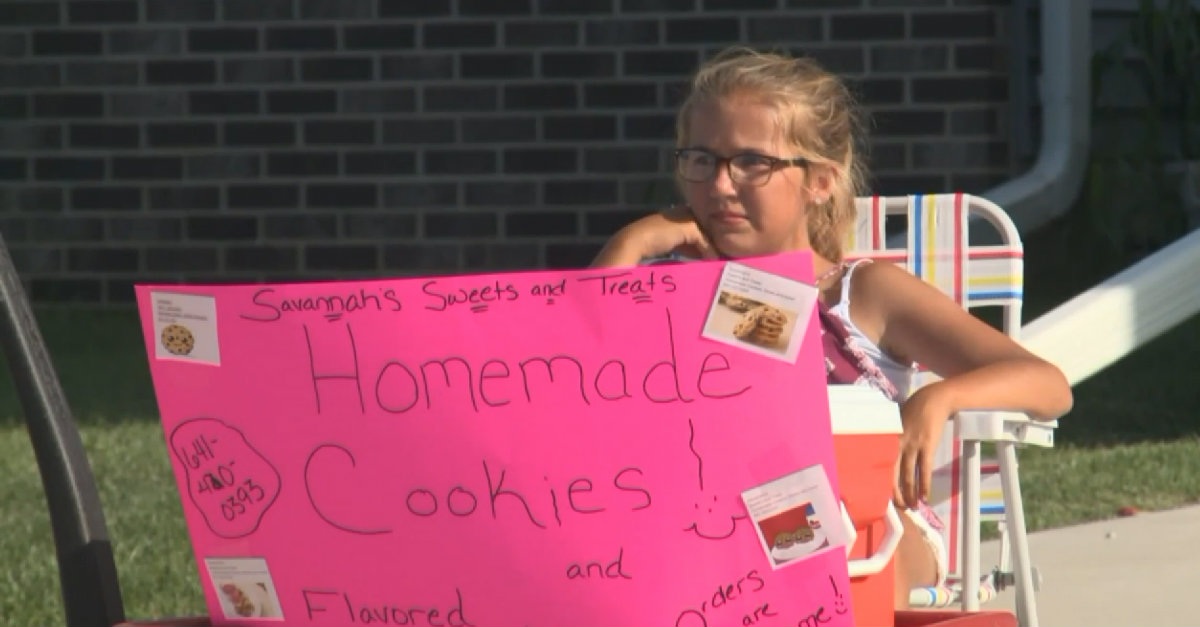 Residents in Cedar Falls, Iowa called cops three times on a 10-year-old girl selling cookies.
The sales were going "really well," Young Savannah Watters told WHO-DT, an NBC affiliate. But then her neighbors called authorities.
One person wanted police to run a welfare check to make sure the girl was supervised. Two had problems with the traffic brought in by her business.
"Well, we've had a little girl that's been selling cookies and water for four weeks and the traffic is getting to the point that they're using our driveway to turn around, which is fine, but they almost hit my daughter," said one woman in a call to cops.
Cedar Falls Police Department Chief Jeff Olson told the outlet the calls happened across five days. They sided with the neighbors, not Watters.
"On the third call, she was set up close enough to the 45 miles-per-hour speed limit zone street that it kind of concerned us," he said. Watters was asked to move back from the curb, or operate from the driveway of her home.
When WHO caught up with her, she was doing the later. Business apparently wasn't doing very good. Watters plans on using what money to makes to buy school clothes.
She and her mother Kara both complained that the neighbors didn't come to them first before calling police.
"It hurts," Kara Watters said. "I don't want attention, and I am not a bad person, and I am a good mom, and I would never risk [Savannah's well-being], and I didn't know anyone was bothered. I just wish they would have come to me making it all of this."
[Screengrab via WHO]
Have a tip we should know? [email protected]