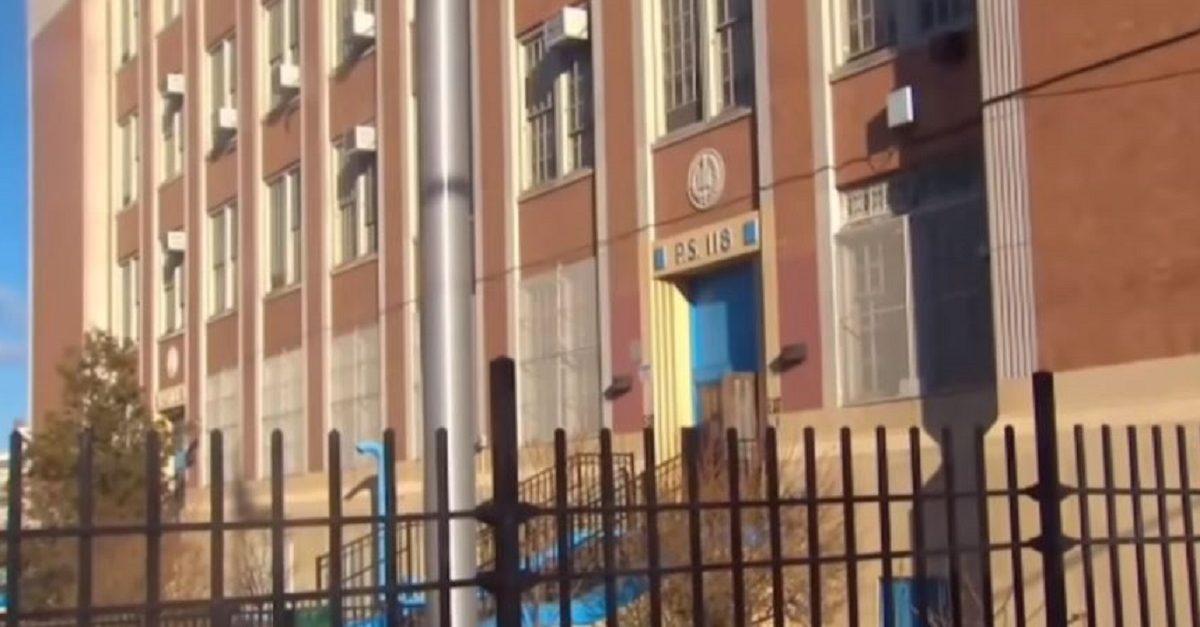 A white New York City public school teacher who was accused of having black students lay on the floor while she stepped on their backs during a lesson on slavery now claims that she's the real victim of discrimination.
Patricia Cummings, who is in the process of being fired from the Bronx middle school where she taught, submitted a notice a of claim and intends to file a lawsuit over her treatment, according to the New York Daily News. Cummings denies the allegations against her, saying all she did was have four students sit in "cramped conditions" to demonstrate what slave ships were like in her social studies class, but did not make contact with them or put anyone on the floor.
Her lawsuit seeks $120 million in damages, and says it could develop into a class action suit for at least $1 billion. The notice of claim says Cummings is looking to sue "the city, parents, students and the media," and calls out the Daily News, which first reported on the January 9 lesson.
Cummings' attorney Tom Liotti had strong words for the school system, which he says has a systemic problem with how it treats white teachers.
"There is blatant racism and reverse discrimination in the public schools of New York City," Liotti said. "This is why white parents do not want to send their children there."
The attorney had particularly harsh words for the Bronx in particular.
"The Bronx has been described by some as a 'war zone,'" he said. "White teachers who work there should get combat pay."
Students had a different account of the lesson, with several saying that Cummings did step on students. A Department of Education spokesperson called her claim "baseless."
Cummings claimed that she was exonerated by an investigation, but the DOE spokesperson disputed this, saying that on September 17 Cummings got a notice that she was going to be fired in 30 days.
"We've begun the process of firing Ms. Cummings based on an investigation of this unacceptable behavior and her performance as an educator," the spokesperson said.
[Image via NBC screengrab]
Have a tip we should know? [email protected]