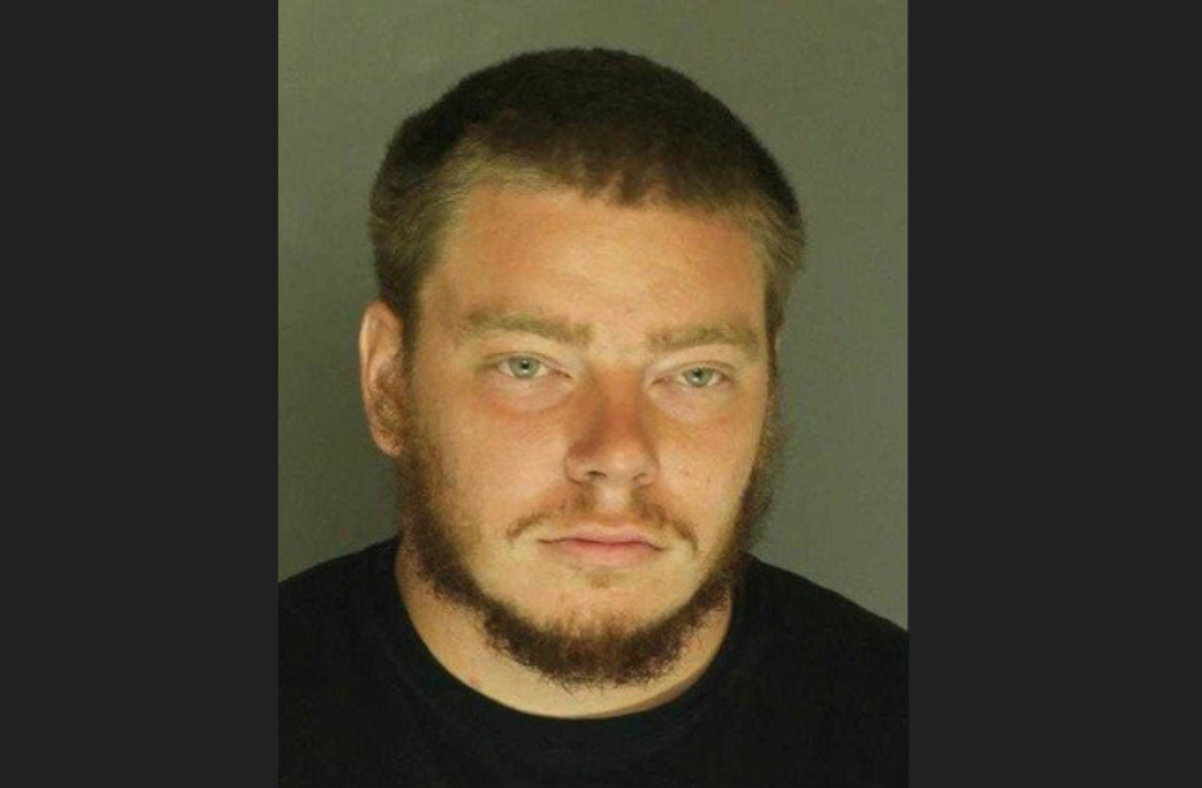 A Pennsylvania man is dead after police say he defended a black friend from a man yelling the n-word. Suspect James Saylor, 24, was arrested on one count of criminal homicide for allegedly killing Chad Merrill, Hellam Township cops said. Investigators used witness statements and surveillance footage to identify Saylor, police said.
Saylor was allegedly kicked out of the Red Rose Restaurant & Lounge early Saturday morning for yelling racist statements at Jerrell Douglas, who is black. Victim Chad Merrill, who was Douglas's friend, was seen on surveillance footage apparently trying to diffuse the situation.
"Maybe he was trying to right the wrong," said Hellam Township Police Chief Doug Pollock. Merrill, the father of a 5-month-old boy, was telling Douglas to ignore Saylor and focus on him, Pollack said, according to The York Daily Record.
Surveillance footage showed Saylor stepping into into the parking lot after getting kicked out by the restaurant owner. Saylor then went to a pickup truck that didn't even belong to him, Pollock said. Saylor allegedly tried (and failed) to get into the truck, so he then pulled a gun from his shorts, half-turned to the bar, and fired a shot. That bullet didn't hit anyone, Pollock said; it only glanced off the building and landed in a grassy area. Saylor then got into his actual truck and started to drive away.
It's not clear why Merrill stepped out of the restaurant at this time. He caught up to Saylor's vehicle as it was briefly blocked from leaving by an Uber driver, Pollack said.
From his truck, Saylor allegedly then shot the victim in the chest.
Merrill "was right there, standing next to the truck," Pollock said. The suspect left scene, but police tracked him down, authorities said.
Saylor remains in custody as of Monday afternoon. He was arraigned Saturday.
[Mugshot via York County, Pa.]
Have a tip we should know? [email protected]