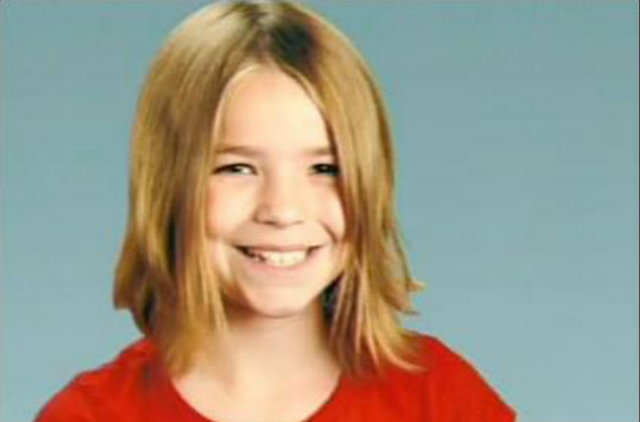 The search for a missing 10-year-old girl has come to a tragic end, and with that, the beginning of the hunt for whoever is responsible. It turns out that Lindsey Baum, who disappeared June 26, 2009, in McCleary, Washington, was killed. Now this is a homicide and kidnapping case, Grays Harbor Sheriff Rick Scott said in a press conference on Thursday.
The story of how she was found is actually a bit convoluted.
Scott said her remains were found by hunters last September in a remote part of eastern Washington state. Local authorities gave the remains to the FBI, which confirmed these to be human, but even then, these were not yet identified as belonging to Baum. These were sent to Quantico, Virginia, for DNA analysis, and that's where the positive identification occurred.
Explaining the lapse in time, Scott said it was because these remains had not yet been linked to a criminal investigation. He said his office was only notified the previous week that the remains matched a DNA sample of Baum's given in 2009.
Details remain scant. For example, Scott would not share the state in which the body was found, citing the ongoing investigation. He made one thing clear though. A "monster" was responsible for Baum's death.
Authorities say Baum went missing while walking home from a friend's residence.
The Grays Harbor County Sheriff's Office continues to work with the FBI on this. The Kittitas County Sheriff's Office later announced on Saturday that the remains were found in their county, according to The Yakima Herald. They said there was an initial search of the area last September before the first snowfall. Now that the snow has melted, they did another one on Saturday in the heavily wooded area in which Baum was discovered.
[Image via Kittitas County Sheriff's Office]
Have a tip we should know? [email protected]