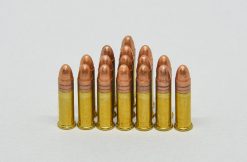 Police in Patterson, New York say two grocery store employees were talking in Spanish when customer Wayne Rossi chewed them out.
"This is our county. We speak English here," he allegedly said during the November 22 incident, and later threatened to "shoot all Spanish-speaking people." The employees called police, and investigators later turned him up. Cops say he admitted to the incident, and they found a .22-caliber on his person. Bad for him since he's a convicted felon and is prohibited from owning firearms.
Rossi faces counts of misdemeanor criminal possession of a weapon, and second-degree harassment. According to jail records obtained by Law Newz.com, he's out on $500 bail.
[Screengrab via TINNAKORN YENHENG and Shutterstock]
Have a tip we should know? [email protected]