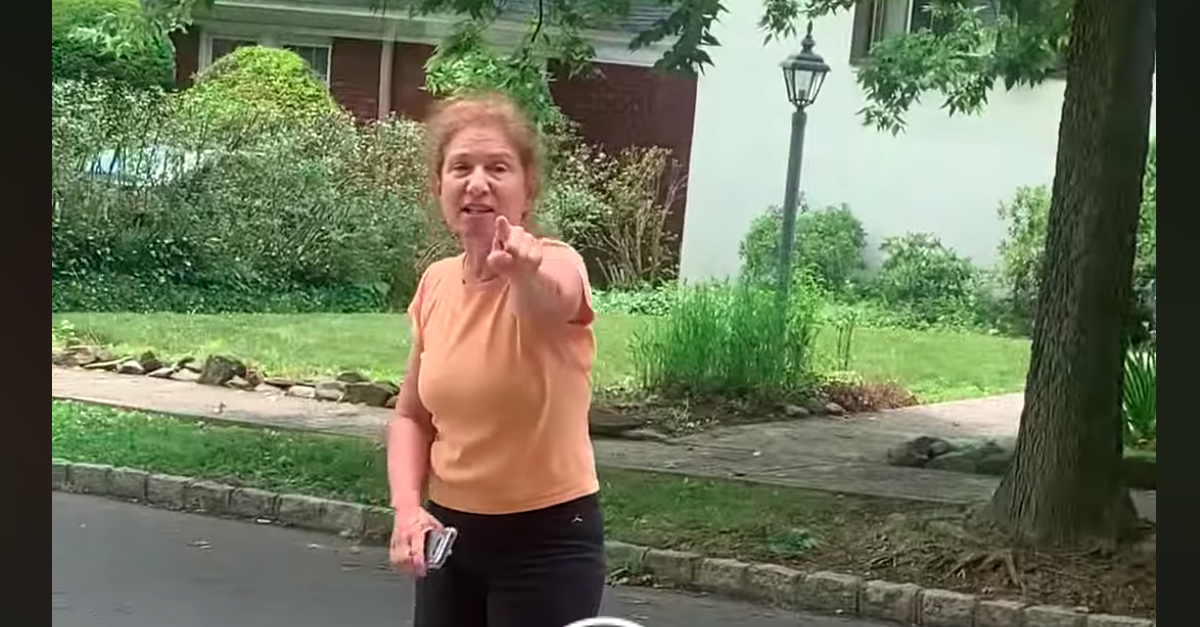 Video of a white Montclair, New Jersey woman calling the police on her Black neighbors has sparked outrage, joining a series of similar videos which have gone viral in recent weeks and months. Following the latest video, residents organized a peaceful demonstration outside of the woman's home.
In the video, Susan Schulz, whose LinkedIn page lists her as chief of the Environmental Protection Agency's (EPA) Toxics Compliance Section, is shown calling the police and accusing Fareed Nassor Hayat, an attorney and law professor at City University of New York (CUNY) School of Law, of "pushing [her] off his property" following a dispute over a patio permit.
In a Facebook post from Monday that included the video, Hayat wrote that Schulz, whom he referred to as "Permit Karen," "called the police to lodge a false report of assault" after allegedly coming onto the property "three times within thirty minutes to demand to know if we had the proper permit to install a stone patio in our backyard."
Throughout the video, Hayat's wife, Norrinda Brown Hayat, who is also an attorney, and several fellow Montclair residents repeatedly attempted to stop Schulz from "harassing" the family.
"You've been harassing us for two years," Norrinda Brown Hayat said.
The Montclair Police confirmed to The Record that they responded to a call concerning the altercation and are investigating the incident.
According to Hayat's post, a permit is not required for the structure his family was building, a fact he said was confirmed by the couple's contractor and local building and safety officials who were investigating Schulz's complaint.
"She invoked centuries of brutality in her call to the police and sought to put her black neighbors back in their place," Hayat wrote in his post. "She believed that we were required to answer her questions and smile while doing so. But to her surprise, her efforts were met by two proudly black human beings, parents, lawyers, law professors, activist, community members, neighbors, citizens and fighters, who refused to submit."
After the video began spreading around the internet, approximately 40 Montclair residents organized a protest outside of Schulz's home, chanting "Hey Hey Ho Ho, your racism has got to go," and writing "Black Lives Matter" and "NotHere" on the street in chalk, the report stated. Montclair police were present during the demonstration.
"Her efforts were also met by a collection of largely white neighbors, who refused to simply go along with her racist efforts or not stand up against her attempt to invoke the racist power of the state through police," Hayat wrote. "Their efforts were antiracist ideology at work. Each neighbor declared to her and the police that she summoned, that she was a lie and no such assault occurred."
[image via Facebook screengrab]
Have a tip we should know? [email protected]