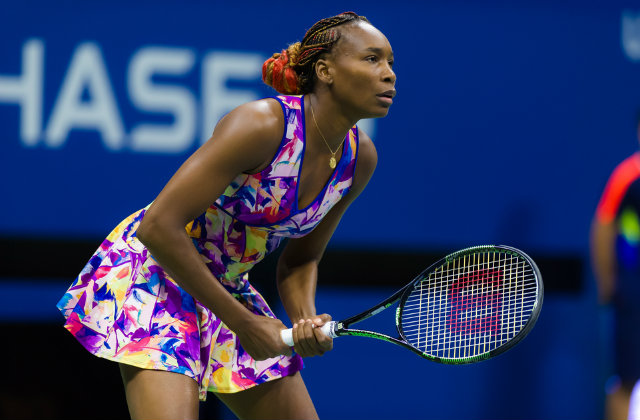 Tennis star Venus Williams is being blamed for a fatal car crash on June 9 that left the other driver a widow, cops said. Police blamed her in an incident report obtained by TMZ.
Victim Jerome Barson was riding in a vehicle with his wife, the driver, in Palm Beach Gardens, Florida. The woman reportedly told investigators they were trying to go westbound through an intersection when Williams' northbound SUV cut them off, and the wife T-boned the tennis star's vehicle.
According to the report, Williams said she was just trying to cross the intersection when traffic slowed her down, exposing her on the intersection.
The cop's conclusion: Williams was "at fault for violating the right of way of" the wife. Nonetheless, they apparently found no evidence she was somehow intoxicated by substances, or distracted by an electronic device.
The crash sent Barson to the ICU with head trauma, and he died two weeks later. The wife's attorney Michael Steinger told the outlet she survived broken bones and other scrapes.
As of Thursday afternoon, Williams has yet to respond to TMZ's request for comment.
She and her sister Serena Williams made names for themselves dominating the world of women's tennis.
[Image via Jimmie48 Photography and Shutterstock]
Have a tip we should know? [email protected]