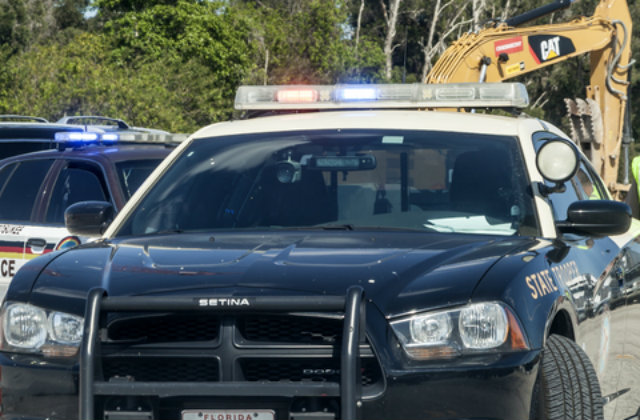 A Florida Highway Patrol trooper stepped down after being accused of having an on-duty affair with a car crash survivor. Scott Maus resigned Wednesday, according to WFLA.
The woman's husband, Robert Abruzzese, filed the complaint. He claimed to discover text messages between his wife and Maus last Friday.
"'So, do you like being my little whore for a trooper?'" one text read, according to Abruzzese. "And then I answered a response because I had the phone at that time, and I said, 'I don't know, let me ask your supervisor.'"
Well, that's certainly one way to discover an affair. Abruzzese complained that same day to the Florida Highway Patrol, and authorities followed up with an investigation.
"The Florida Highway Patrol takes all complaints very seriously," they said in a statement to WFLA. "The Trooper has tendered his resignation which was accepted effective immediately. A thorough administrative investigation will continue to be conducted by the Department of Highway Safety and Motor Vehicles' Office of Inspector General."
Maus, who was a trooper since 2014, allegedly started the affair after the woman got into a car crash on December 8 in Pasco County. Maus followed the woman home, and the pair exchanged phone numbers, Abruzzese claimed. They exchanged texts and pictures, and allegedly met up at a hotel on Dec. 20. Hotel management told WFLA that Maus showed up as a guest, but didn't say who he was with. The trooper was in a pickup truck that day, but the pair allegedly had sex in his patrol vehicle behind an abandoned church on the 21st.
ABC Action News reached out to a number linked to the former Trooper. A man who identified himself as Maus declined to comment.
[Image via Philip Lange and Shutterstock]
Have a tip we should know? [email protected]