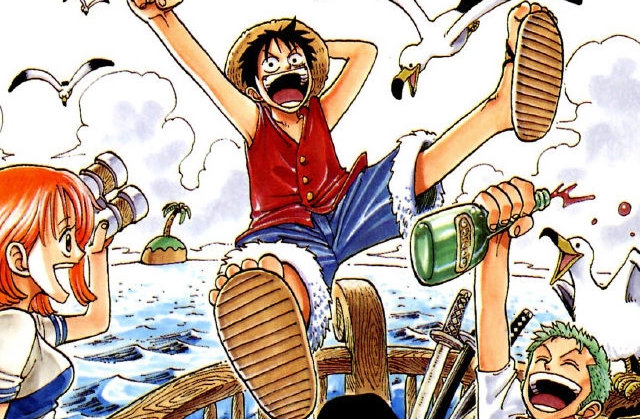 Three people have been charged with spoiling a popular comic. Japanese police arrested 30-year-old Yō Uehara, 23-year-old Shizuka Nagaya, and 31-year-old Ryōji Hottai, according to NHK. Cops accused them of infringing copyright: They purchased copies of Weekly Shōnen Jump, a top-selling manga anthology, before it went on sale, then scanned panels from the pirate action tale One Piece to post online. 
Cops claim this is the first ever arrest for such spoiler sites. Uehara and Nagaya allegedly got up to 75 million yen (over $680,000) in ad revenue from their site. Hottai allegedly collected 305 million yen (around $2.80 million) from his own website over the course of three years. Police say Uehara and Hottai admitted to the allegations. Nagaya reportedly pushed back, however, saying that she wasn't involved since 2016.
One Piece, about a superpowered boy who can't swim but wants to be the world's greatest pirate, is very popular in the states too. The comic is the basis of a multimedia franchise that includes a television series, several video games, and merchandise.
[One Piece volume 1 cover via creator Eiichiro Oda; h/t Anime News Network for translating NHK]
Have a tip we should know? [email protected]