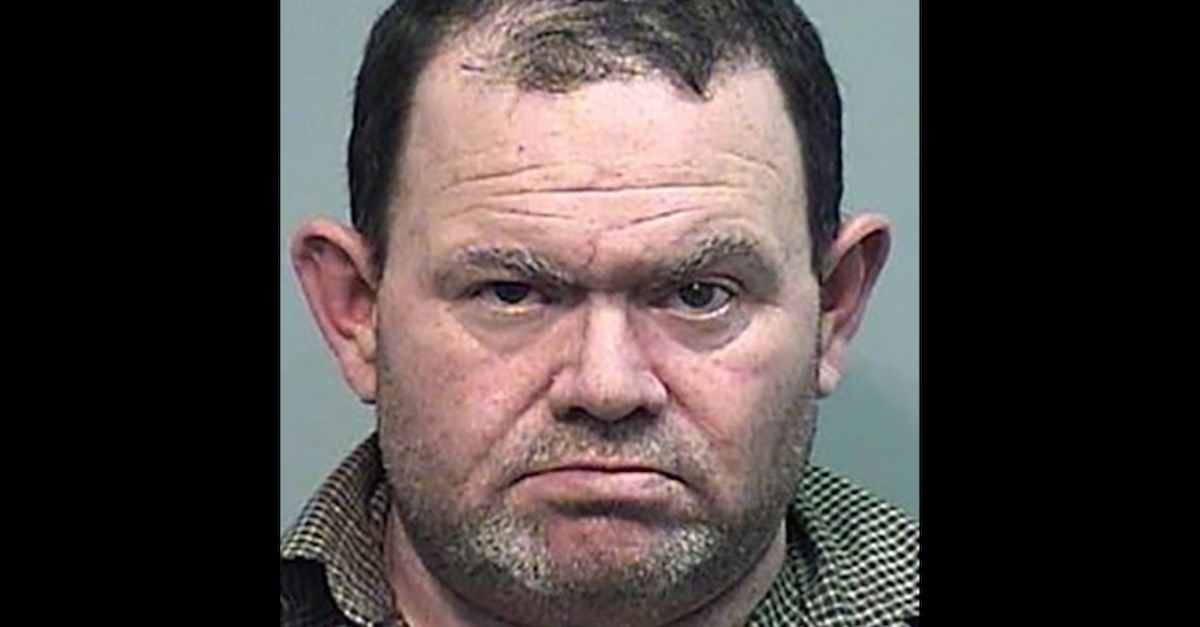 A Georgia father who worked as a Santa Claus at a local Walmart and turned 50 years old on Christmas Day has been arrested and charged in the deaths of two of his children.
Elwyn Crocker Sr., his 33-year-old wife (and stepmother to the children) Candice Crocker,  Candice's 50-year-old mother Kim Wright, and Kim's boyfriend 55-year-old Anthony Prater have all been arrested in connection to the disappearance of the two 14-year-old teens. Elwyn Crocker Jr. and Mary Crocker disappeared years apart, the Atlanta Journal-Constitution reported.
All have been charged with concealing a death and child cruelty, but those charges may be upgraded as authorities learn more about the case.
Elwyn Jr. disappeared two years ago, while Mary was seen for the last time in October. Neither of the children were ever reported missing. Police said they searched a farm property in Effingham County after receiving a tip from a person who was concerned about Mary's whereabouts. When they started asking Crocker Sr. questions, they said, he gave them information that led them to his Guyton, Georgia backyard.
It was there that police found the two bodies. The causes of death are currently unknown. A third child with special needs was found alive at the Crocker home.
The town of Guyton was described by the newspaper as "an old farming community, home to fewer than 2,000 people." The coroner called this a "very unusual crime" and said locals are stunned. The family had been reported to the Division of Family and Children Services before. The unnamed biological mother of the children was said to be homeless in South Carolina.
The Effingham County sheriff, on the job for more than four decades, was also shaken by the case.
"I've been doing this 41 years, and a while ago I almost broke down in tears," Sheriff Jimmy McDuffie said. "It's that bad. I cannot understand how you do children like this. It's horrible."
Police are trying to figure out how these children disappeared, especially Elwyn Jr., without anyone noticing for quite some time. The children had been pulled out of public school to be home schooled before they disappeared.
People did notice at school, however, that Mary's hands were torn up from working the land.
[Image via Effingham County Sheriff's Office]
Have a tip we should know? [email protected]