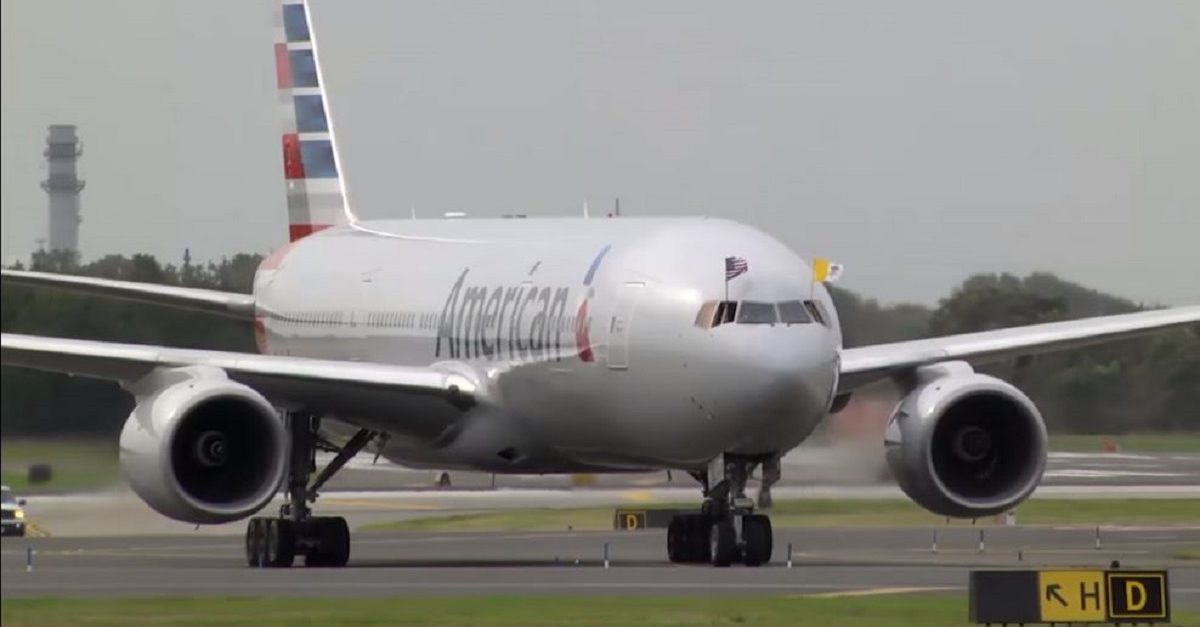 A couple visiting Florida were suddenly kicked off their flight before takeoff, and they believe the reason they were given stinks.
"All of a sudden, as soon as they took us off, they closed the gate and then they said, 'Sorry, sir, some people complained you had body odor and we're not letting you back on,'" Yossi Adler told WPLG. Adler was traveling back to Detroit from Miami with his wife Jennie Adler and their 19-month-old daughter.
Adler, who wears a yarmulke, did not make any overt accusations of anti-Semitism, but he doesn't believe the reason he was given.
"I want them to own up to what really happened and to tell me the truth," he said. "What was it?"
Jennie Adler said they even asked others if the B.O. claim had any validity.
"We stopped several people in the airport and, it's embarrassing," she said, "but we asked them, 'Do you think we smell? Because we just got kicked off a plane for smelling."
Meanwhile, American Airlines backed up their staff's story in a statement to Law&Crime.
"The Adler family were asked to deplane last night after several passengers, along with our crew members, complained about their body odor," a representative said. "The family were provided hotel accommodations and meals, and rebooked on a flight to Detroit today."
The Adlers confirmed on Thursday morning that they were headed back to Detroit, but they were still worried about their luggage—which was separated from them when they were booted off their scheduled flight. Despite being told by staff that their belongings would be taken off the plane, that didn't happen, leaving the Adlers concerned about getting their stuff back.
"They have our car seat, stroller, everything," Jennie Adler said.
[Image via YouTube screengrab]
Have a tip we should know? [email protected]