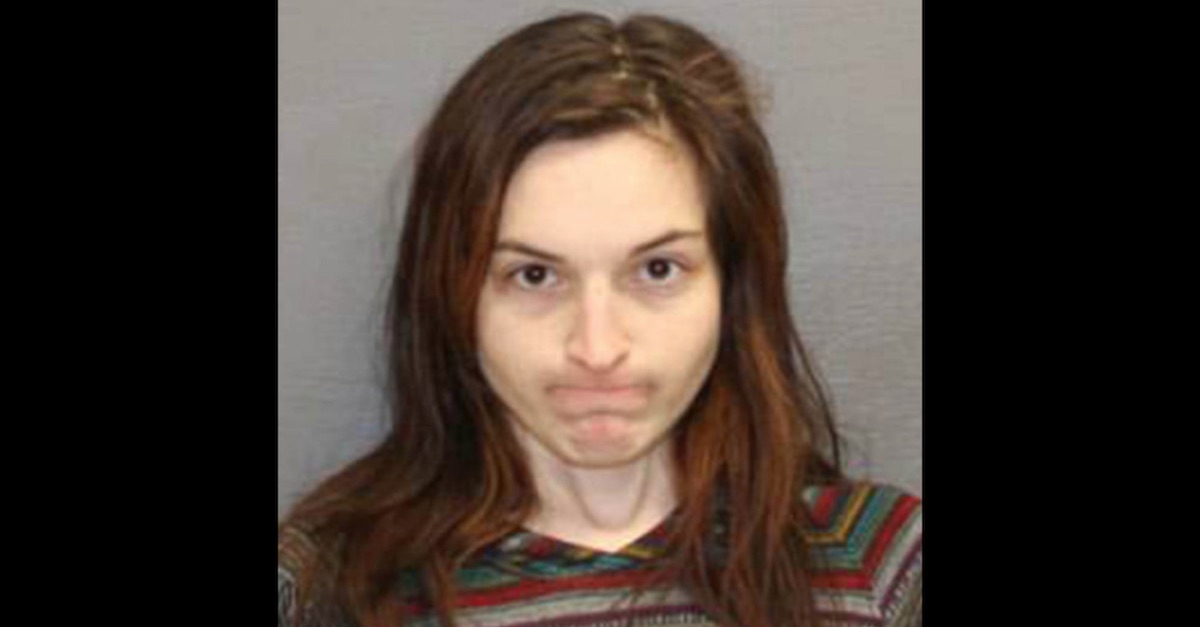 In the course of covering the crime beat, there are things that can never be unseen and things you've never seen before. Sometimes it's both at the same time. We can safely say that we've never heard of a woman with a machete breaking into an ex-boyfriend's home and forcing him to have sex with her before peeing on his bed.
Samantha Ray Mears, 19, allegedly did just that and then made the face you see above when booked at the Great Falls Police Department.
The Great Falls Tribune reported that Mears allegedly broke into to her ex-boyfriend's home Friday in Montana while he was out and then threatened him at machete-point when he got home. They had dated for seven years.
The man said Mears had a machete and told him to take his clothes off. He said that after they had sex he tried to resist Mears. The man said Mears bit him and tried to have sex with him again. Then an argument ensued and he said Mears peed on the bed. He was able to take photos of Mears holding the machete as evidence.
Mears was arrested after the victim pretended to talk to "Doug" (never has that guy come in more clutch for just existing) and called 911. At one point, the victim's sister walked into the residence and he texted her that she needed to leave. When police got there, they fled together. Mears claimed that she was kidnapped and had the machete to protect herself.
While police believe that mental illness is a factor in this case, Mears faces serious charges of aggravated burglary, assault with a weapon, unlawful restraint, partner family member assault and two counts of criminal mischief.
Just three months ago, she was charged with felony strangulation for allegedly assaulting the same man.
[Image via Great Falls Police Department]
Have a tip we should know? [email protected]