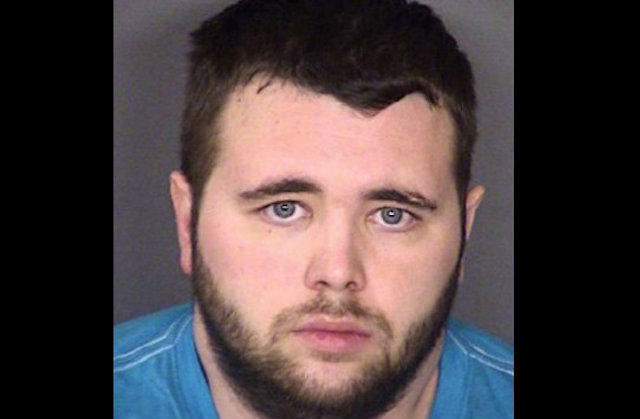 Jared Anderson: one-time Teacher of the year, former Mormon church group leader, and host of teen sex parties. A Texas judge sentenced the 29-year-old on Monday to 10 years in prison after he pleaded guilty to four counts of sexual performance by a child and two counts of indecency with a child by exposure, his attorney Eduardo J. Garcia told the San Antonio Express-News. Anderson faced up to 20 years behind bars.
Police arrested him in March 2016. At the time, San Antonio police spokesman Sgt. Jesse Salame told KSAT that these parties involved seven to 12 boys, ranging from 15 to 17-year-old, and possibly one or two 18-year-olds.
"During those parties, he played games where he encouraged them to get naked and perform sexual acts on each other," he said. One party, from Feb. 12, 2016, was called "Bros Night."
Cops told the Express-News that a sign at the door read, "The last one to get naked has to get the first dare."
Investigators learned about all about it after the incident was reported to a church, and church officials told authorities.
Police said Anderson, who has two children with his wife, apologized to one of the parents' through text message.
His employers at Judson High School fired him after his indictment. They even had to recall yearbooks which featured an article about him winning a Teacher of the Year award for teaching English to freshmen.
[Mugshot via San Antonio Police Department]
Have a tip we should know? [email protected]