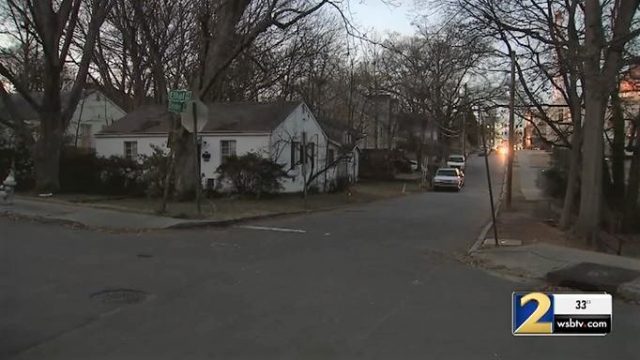 A student at Emory University got creative after two armed robbers allegedly grabbed her. The muggers grabbed her as soon as she got out of her car, she told WSB-TV, and when they tried to take her away, she threw herself in front of an oncoming car.  The vehicle was moving slowly enough that the driver was able to stop short, but the would-be assailants took off in the commotion, as the driver was now a witness to their actions.
"It's a small street so I know they cant be going fast, I know I'm not going to be hurt, and it's better than being shot," the student, who is keeping her identity hidden, told the local outlet.
She was visiting the area near the Georgia Tech campus to see family on her birthday, when the two men reportedly grabbed her on a dark street. Atlanta police said it happened Wednesday evening at around 7 p.m., and while several witnesses said they saw the men run off, no arrests have been made yet.
The neighborhood has seen more than its fair share of robberies lately, with this being the 10th armed theft in the past five months. Several of the victims have been college students.
The victim in this case suggested that if the city improves conditions in the area, maybe similar incidents could be avoided.
"It was really dark and it was only 7:00 at night, so I'm like if there was more lighting, I would have seen them," she said.
Have a tip we should know? [email protected]