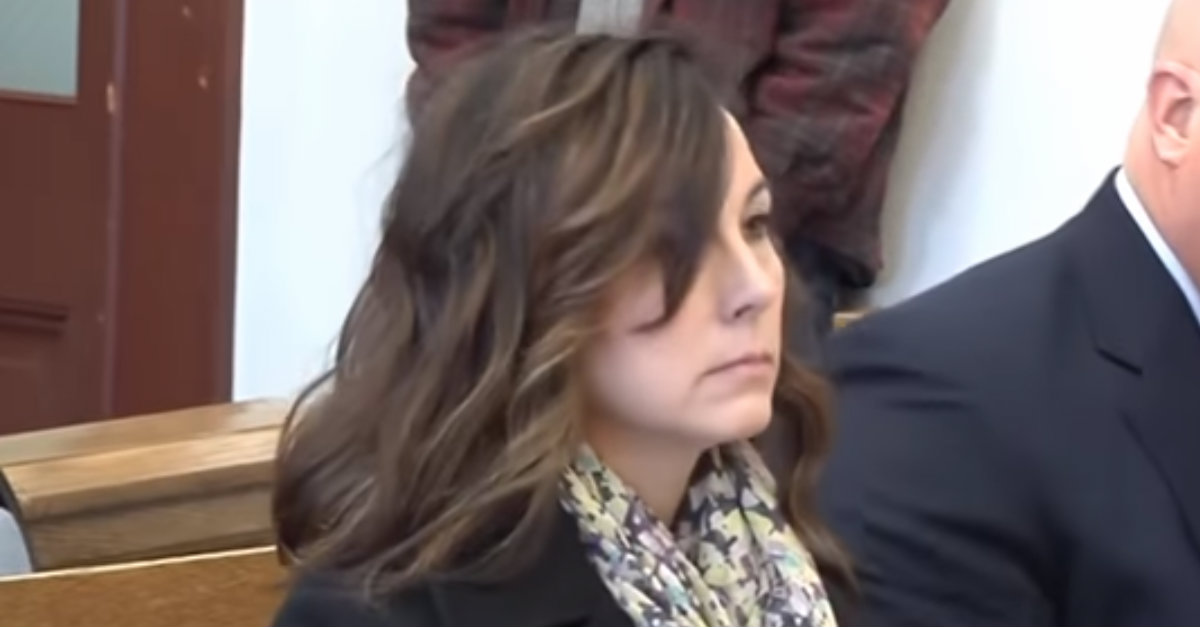 There's a new detail regarding the former Montana teacher who allegedly had illicit sexual relations with a student. The alleged victim told authorities he had sex with defendant Rene Elena Carter around 25 times, even in her classroom at Capital High School, according to court documents obtained by The Independent Record.
The information was released Tuesday after the publication argued it should have its hands on these details. Carter's attorneys, on the other hand, argued her right to privacy was more important. District Judge Kathy Seeley sided with reporters, saying that Carter never cited case law to justify withholding the information.
Carter's trial for sexual intercourse without consent is set for December. The alleged victim reportedly told investigators their relationship started in 2015, when he was 17. Montana's age of consent (16) doesn't apply here. The teen was legally incapable of giving consent for other reasons, said the Record. The outlet chose not to share this information in order to avoid identifying him.
According to the student, he and Carter "kind of planned on getting together once he turned 18." This never happened. He also claimed to have occasionally given her money.
An attorney representing Carter did not immediately respond to a Law&Crimerequest for comment Friday.
She first popped up on law enforcement radar in 2015, said court records obtained by the Record. The school principal at Capital claimed Carter and the student were recorded having inappropriate physical contact. City and county attorneys determined video did not show them having sexual contact, however. At the time, the student denied the allegation when speaking to a Helena Police Department detective. Carter resigned that year.
The former teacher appeared in law enforcement's sights again in 2016. One of the student's female relatives said she heard about a relationship between the teen and Carter. She later claimed in February 2017 that he talked about personal details in Carter's life that "he shouldn't have known about."
A detective reached out to Carter's husband, who reportedly had nothing nice to say about the student. He called the teen "an unbelievable parasite," claiming the student physically abused Rene Carter (punching her arms, pulling her hair). It was so bad, the husband said, that Carter had to get therapy for post-traumatic stress disorder.
According to police, Carter told a detective she wanted to report abuse by the student, but she suggested she might need a lawyer. The student later told police about his alleged relationship with the former teacher in an interview with his lawyer and a detective on June 6, 2017, the Record reports.
[Screengrab via KXLH]
Have a tip we should know? [email protected]