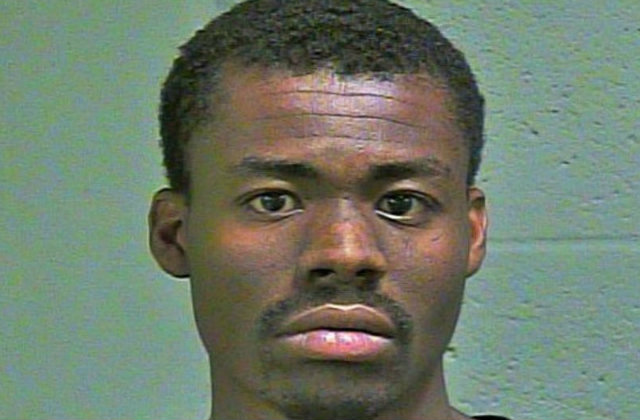 Would you get into a fight over your favorite sci-fi franchise? 23-year-old Jerome Dewayne Whyte did, according to the Oklahoma City Police Department.
Official reports obtained by KOKH say he and another man debated a very important question on July 1. Which was better: Star Wars or Star Trek? This grew pretty heated, and the alleged victim told cops he got frustrated. Before returning to his room, he claimed to have told Whyte, "You're just a trick."
This did not end the conversation. Whyte allegedly came after him, and shoved him to the ground. The victim told police he got back up, and said "You wanna replay that?" before Whyte shoved him again.
Cue escalation. The accused man allegedly choked the other person to nigh-unconsciousness. This only stopped when the alleged victim pulled out a pocket knife. The attacker apparently released the hold, and cut himself when reaching for the blade, a report said.
Whyte was booked assault and battery, possession of marijuana and outstanding Oklahoma County warrants. It is unclear which franchise he preferred. LawNewz.com has reached out to the Oklahoma City Police Department for comment, and to learn more about the warrants. A police department spokesperson only supplied the arrest report. It did not indicate which series Whyte preferred.
People like to compare Star Wars and Star Trek in spite of (or because of) the franchises' different approaches to storytelling, action, and theme.
In 2011, "Princess Leia," Carrie Fisher, and "Captain Kirk," William Shatner got into a jokey feud over which series was better. It culminated in 2013.
"@WilliamShatner: The mighty @CarrieFFisher tried to choke me pic.twitter.com/VJseCkkHnP" We made up after I killed him. pic.twitter.com/54r26UpKqi

— Carrie Fisher (@carrieffisher) December 31, 2013
Update – July 7, 2:38 p.m.: The Oklahoma City Police Department responded to our request for comment.
[Mugshot via Oklahoma County]
Have a tip we should know? [email protected]