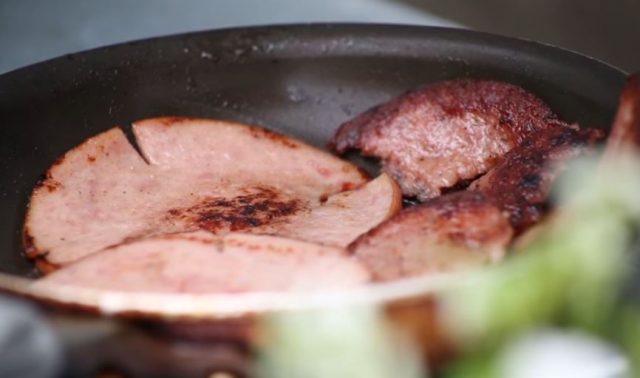 A judge has ruled against the wife of a former pork roll company employee, who she claimed was unjustly harassed and terminated for a medical condition that resulted in uncontrollable flatulence. Louann Clem of Pennsylvania brought the lawsuit against the New Jersey-based Case Pork Roll Company in 2015, but a year and a half later, U.S. District Judge Fred L. Wolfson determined that it amounted to nothing more than hot air.
Louann's complaint stated that her husband Richard Clem, who was the comptroller for Case Pork Roll, weighed 420 pounds before undergoing gastric bypass surgery in 2010. She acknowledged that after the surgery, he suffered from gas problems and diarrhea. The lawsuit states that the company's president, Thomas Dolan, told Richard that he had to work from home because the smell was causing problems in the work place. Dolan allegedly complained to the company's owner, Thomas Grieb, about Richard Clem. Louann also worked at the company, and she claimed that Dolan and Grieb repeatedly harassed her by making comments to her about her husband's condition, up until they terminated him in February 2014. Louann quit that same day.
The lawsuit accused the company of illegally discriminating against Richard Clem for his disability. Judge Wolfson decided that while the company officials' comments were inappropriate, they didn't reach the level of creating a hostile work environment, so he tossed the case.
[Image via NJ.com screengrab]
Have a tip we should know? [email protected]