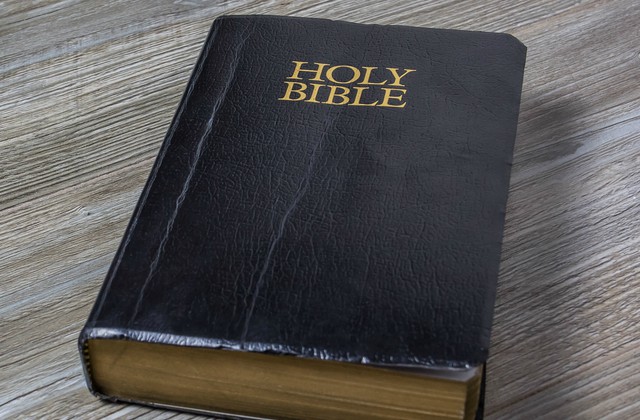 A Louisiana school board was sued Monday after it allegedly "subjected" students to Christian prayer. The complaint, filed Monday in a federal court, was brought by the American Civil Liberties Union on behalf of mother Christy Cole and her daughter, described in court documents as K.C. The girl attends the Lakeside Junior/Senior High School down in the Webster Parish School District, where her sister Ana Lopez-Cole was also a student. Both attended local schools since at least elementary grades. The complaint contends that they witnessed officials pushing religion onto students violating the First Amendment.
"Since enrolling in Webster Parish Schools, K.C. has been subjected to school-sponsored Christian prayer, proselytizing, and other religious inculcation on numerous occasions," said the complaint.
This allegedly wasn't a one-off incident. Officials invited guests to "proselytize" to students. This included "Team Impact," a ministry of Christian bodybuilders. Teachers allegedly called Magic: The Gathering, a fantasy card game, "against the Bible" and "of the Devil." Lopez-Cole claimed she saw a science teacher calling evolution a "fairytale." She said at least three told students that it wasn't real.
The school district is also accused of broadcasting prayers daily over school speakers, and included "school-sponsored Christian prayer, religious messages and/or proselytizing" at events like graduation, pep rallies, and sports games.
The complaint singled out some officials, including Webster Parish Schools Superintendent Johnny Rowland. He was Lakeside's principal in 2014, when Ana and K.C.'s father allegedly confronted him about the daily prayers being illegal.
"I will stop when someone makes me stop," he allegedly said.
Rowland could not be reached for comment Monday afternoon. Law&Crime left a message with his office.
In the 1962 U.S. Supreme Court case Engel v. Vitale, the court ruled that school-sponsored prayer was unconstitutional in public schools even if it was voluntary and didn't favor one religion over the other.
"Neither the fact that the prayer may be denominationally neutral nor the fact that its observance on the part of the students is voluntary can serve to free it from the limitations of the Establishment Clause, as it might from the Free Exercise Clause, of the First Amendment, both of which are operative against the States by virtue of the Fourteenth Amendment," wrote Justice Hugo Black in the opinion.
You can read the full complaint here.
[Screengrab via justsolove and Shutterstock]
Have a tip we should know? [email protected]