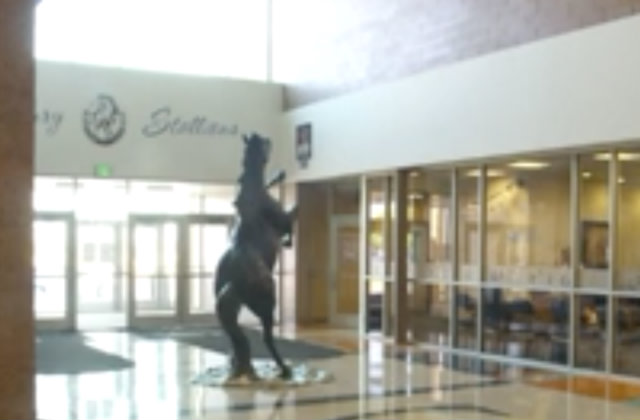 Oh, dear: Students in Utah's Stansbury High School must pay a fine if they're late to class, according to a Fox 13 Now Friday report. There's a warning the first time. Second time, the teen must pay $3. Third time, that fee gets bumped up to $5.
"What we're really trying to target is those periods between classes where really it's a choice," Assistant Principal Cody Reutzel told the outlet. "It's a personal decision of whether you're going to walk from class A to class B and be on time."
School administrators, not teachers, are supposed to hand out the fines. Principal Wailynn Warr said the policy went into place last Tuesday, and they've only handed out warnings, no fines at all.
"Our goal is not to get money," she said. "It would be great if I didn't get any money. We just want kids in class."
The school says collected money goes to a fund for student initiatives. If students can't pay, they must do lunch detention, or follow up with a spotless tardy record for several weeks.
Local parents aren't fans. Mother Julie Rae said the school should've asked parents about it first, though she agreed with the intent behind the fines.
"I think it's opening up a Pandora's Box," she said. "That's not going to fix the problem that they're facing."
Brett Dennison, a father, argues that school is just making a cash grab out of it.
[Screengrab via Fox 13 Now]
Have a tip we should know? [email protected]