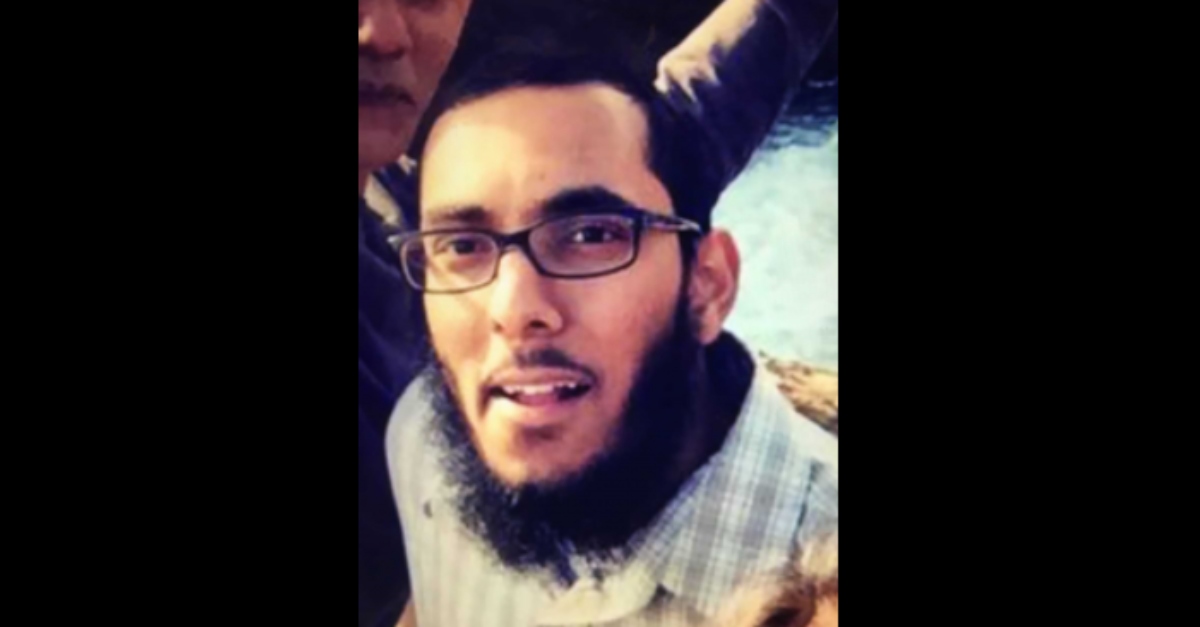 A Maryland man has been charged after allegedly stealing a U-Haul van so he could run people over in an attack inspired by ISIS. Rondell Henry, 28, faces one count of transportation of stolen vehicles.
This started as a missing person's investigation. Detectives with the Montgomery County Department of Police said they needed the public's help looking for Henry. He was last seen by his coworkers leaving work March 26 in Germantown. Henry was in the wind, his family members couldn't reach him, and they worried about his physical and emotional well-being, cops said.
Police said in a note dated March 28 that Henry was found safe and unharmed. He's in a lot of trouble, however. In fact, federal prosecutors want him detained pending trial, according to a new motion.
For two years, the defendant has harbored "hatred" (in his words) for "disbelievers" who do not practice the Muslim faith. Seeking out and watching videos of foreign terrorists beheading civilians and fighting overseas, the defendant considered these gruesome actions brave and he wanted to emulate them.
Henry didn't know how to handle firearms or bombs, but he did know how to drive, and decided to emulate the 2016 terrorist truck attack in Nice, France, said prosecutors. He allegedly walked off the job on March 26 and stole a U-Haul van because he thought it was just durable and large enough for his plan, though he would've preferred a larger vehicle.
The defendant ran into problems, prosecutors said. He allegedly tried staging the assault at Dulles International Airport in Virginia on March 27, but there weren't enough pedestrians to his liking, and he couldn't find weakspots in the security checkpoint.
Henry returned to Maryland, but again, he thought that crowds weren't dense enough, according to the affidavit. The van theft caught up to him, however.
Cops found the U-Haul on March 28 while Henry was hiding out at National Harbor in Prince George's County, according to the motion. He fled the scene, though officers were able to catch him.
"I was just going to keep driving and driving and driving," he allegedly said. "I wasn't going to stop."
Records name no attorney of record, but it shows that the judge issued an order on Thursday appointing a public defender.
[Image via Montgomery County Department of Police]
Have a tip we should know? [email protected]