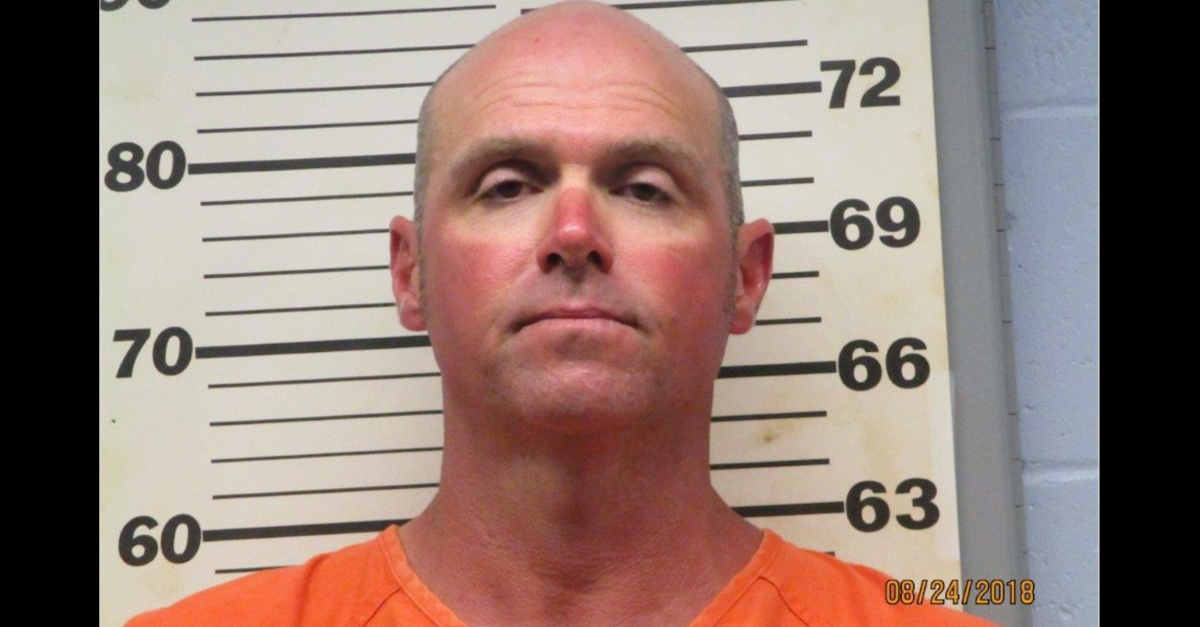 The Wisconsin Attorney General's Office claims they know what happened to missing Krista M. Sypher. Her husband Jason P. Sypher killed her, and hid the body, according to a press release obtained by Law&Crime.
Troopers with the Wisconsin State Patrol took him in five miles north of the Illinois/Wisconsin border on I-39/I-90, prosecutors said. The suspect remains at Portage County Jail on charges of first-degree intentional homicide and hiding a corpse. A bond hearing is scheduled for Monday.
It is unclear if he has an attorney in the matter.
Krista Sypher was reported missing from her home in Plover, Wisconsin since March 13, 2017, prosecutors said.
This set off a months-long search for her whereabouts. Back in February, friend Angie Zoromski remembered her as energetic and social. Not the kind of person to suddenly break contact.
"If you didn't answer [Krista's] call, she'd text you," she told Dateline. "If you didn't answer her text, she'd call you." So it confused her and another friend when Krista didn't answer their attempts to get in touch.
Angie said she got in touch with Jason. According to her, he claimed he reported Krista missing with the Plover Police Department after not hearing from his wife for seven days.
Jason Sypher claimed his wife ran off with her boyfriend on March 13, 2017, Zoromski said.
"He didn't see her physically leave, which is weird because they lived in a small duplex, so she basically would have had to pass him in order to leave the house," Zoromski said.
Corey Kitowski told the program that he was not dating Krista when she went missing. They were keeping things platonic.
"We had not been dating for a while," he said. "After talking with her husband, it was apparent that she was not getting a divorce like she had told me. So I decided we would be better off as friends. We still remained good friends and talked with each other on occasion up until she went missing."
Jason Sypher did not immediately return a request for comment in that report.
Aaron Keller contributed to this report.
[Mugshot via Portage County Jail]
Have a tip we should know? [email protected]