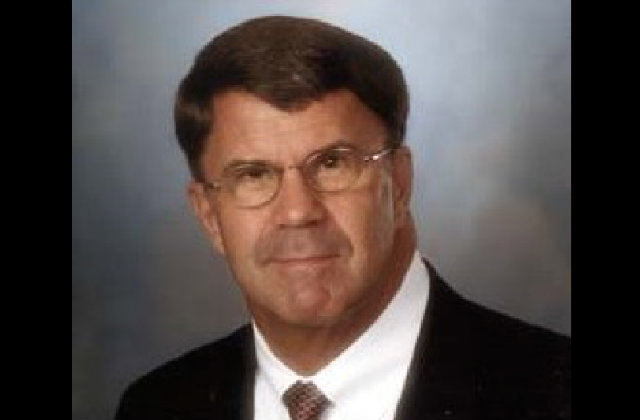 In a new defamation lawsuit, a prosecutor is suing a TV station, citing "hurt feelings." Yes, those words are actually in his lawsuit. Florida State Attorney Stephen B. Russell's complaint against WBBH employees, filed March 21 in a local court:
As a result of the false and defamatory statements by [reporter David Hodges], RUSSELL suffered and will continue to suffer humiliation, mental anguish, hurt feelings, and injury to his reputation.
Now Russell, who works in the Twentieth Judicial Circuit of Florida, seeks at least $15,000 in compensatory damages from the defendants: WBBH reporter David Hodges, anchors Kellie Burns-Garvey and Peter Busch, and station owner Waterman Broadcasting.
This lawsuit stems from a November 17 interview between Russell and Hodges. The prosecutor said in this report, Burns-Garvey and Busch misrepresent a Department of Justice report examining murders in Fort Myers, defaming him in the process.
"The entire segment and edited interview left viewers and readers with the conclusion that the DOJ held RUSSELL responsible for 'killers walking free,'" the complaint said.
Russell claims that Hodges made false statements and "know or should have known the statements were false or had serious doubts as to the statements' truth or made, broadcast, and/or published the statements with reckless disregard for their truth of falsity."
A link to the original WBBH story currently does not work. LawNewz.com has reached out to Waterman Broadcasting, Hodges, Burns-Garvey, and Busch for comment.
Hodges and Busch responded, and said to contact attorney Douglas Szabo. LawNewz.com has also reached out to him for comment.
The Radio Television Digital News Association has voiced support for the defendants.
"Any time there is an attempt to chill or obstruct the pursuit of responsible journalism, we are willing to stand with and assist the journalists who are targeted," incoming Executive Director Dan Shelley said in a statement last week.
Update – June 26, 4:35 p.m.: Updated with information from Hodges and Busch. We have also reached out to attorney Douglas Szabo for comment.
[Image via Twentieth Judicial Circuit]
Have a tip we should know? [email protected]