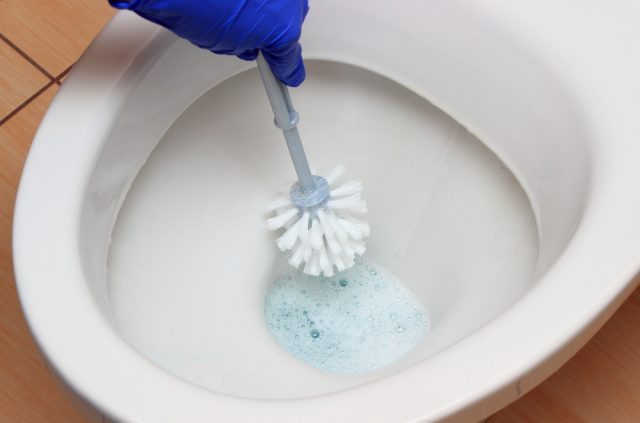 This is a lawsuit you do not see every day. A professor at Montana State University filed a lawsuit against a local Walmart over the making of his fishing license. Evidently, the clerk working the fishing license desk insulted the professor by allegedly printing "CLEAN TOILETS" under the occupation portion of the professor's license.
According to a lawsuit first obtained by WBZK in Montana and subsequently reviewed by the LawNewz, MSU Professor Gilbert Kalonde went to the local Walmart in April 2015 to renew his finishing license. The lawsuit claims he provided the store clerk with his MSU Faculty identification card that listed his occupation as "Faculty/Professional" at the university.
According to the lawsuit, the clerk nonetheless manually entered "CLEAN TOILETS" under the occupation section of the fishing license. However, the clerk allegedly never asked Kalonde to verify if the information on the license was correct.
When he returned to the store a year later to renew his license, the lawsuit claims he once again informed the clerk he was an MSU professor. However, he claims the clerk did not update his info or ask him to approve the license again.
Fed up with the poor customer service, Kalonde says he asked the store manager for an updated license and written apology. He apparently only received the new license. He then contacted the ACLU of Montana, who filed a libel lawsuit on his behalf against the local Walmart.
The lawsuit claims the clerk knowingly made the false entry on the license "with the purpose to expose Plaintiff to hatred, contempt, ridicule, and obloquy."
Dr. Kalonde is of African dissent having been born in Zambia. He now resides in Montana and holds several degrees, including a masters and a PhD.
Walmart national spokesman Ragan Dickens sent the news station the following statement:
"To our knowledge an administrative process to resolve this with Dr. Kalonde is ongoing.  We've not been served with the lawsuit, but we take the claims seriously and will respond appropriately with the court."
It looks like Walmart is not going to just rollover on this one.
[image via shutterstock]
Have a tip we should know? [email protected]