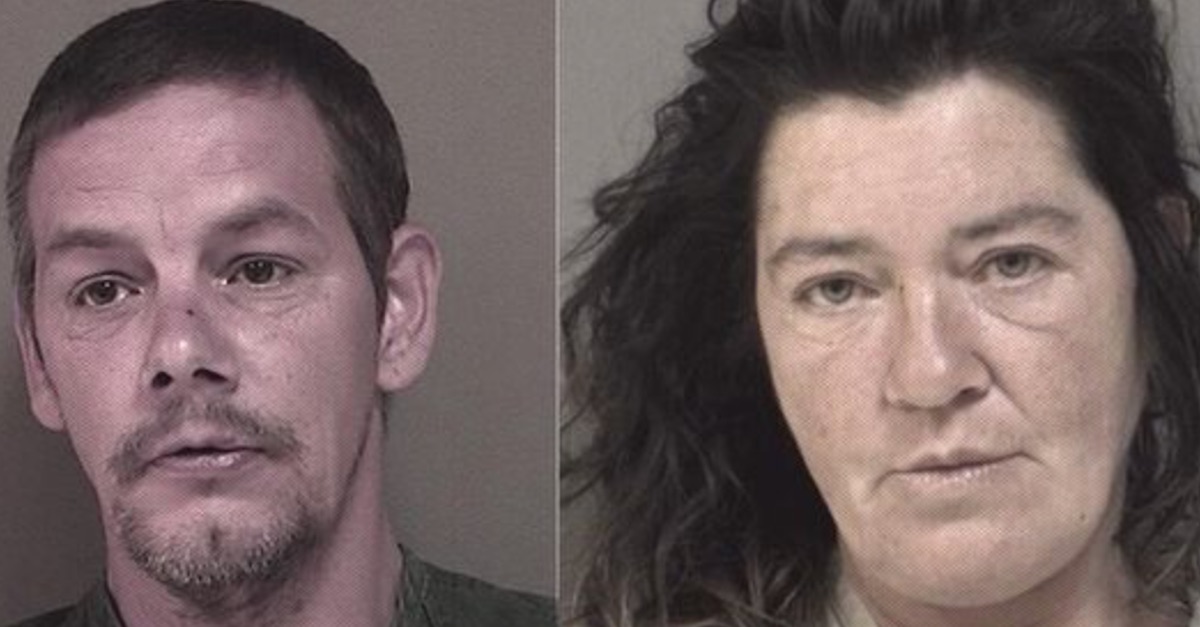 Two New Jersey citizens were allegedly caught in Seaside Heights "fully engaged in the act of coitus" in "a sacred area" between a Roman Catholic church and a rectory.
They were apparently discovered by a priest having sex in broad daylight underneath a statue of the Virgin Mary outside of Our Lady of Perpetual Help on Tuesday afternoon.
And yes, the police station was right next door.
Police say 43-year-old Anthony Michael Getchius and 48-year-old Noelle Marie Smart were observed having sex at 12:30 p.m.
According to the Asbury Park Press, Seaside Heights Police Chief Tommy Boyd said the pair was charged with lewdness for what was witnessed taking place in the garden.
Records show Getchius was charged with obstructing administration of law, creating a dangerous condition and lewdness. Smart was only charged with lewdness.
The records also showed that they were both listed as single. New Jersey 105.1 said the pair is homeless and that they were intoxicated at the time of their arrests.
Images show that the police station is just across the street behind the church, mere feet away from the location of the alleged lewdness.
Six years ago, a 37-year-old man identified as Anthony Getchius was arrested in Ocean County for marijuana possession after police executed a search warrant at the Rodeway Inn.
Four others were arrested. A stolen .38 caliber handgun was reportedly found at the scene, along with 50 bags of heroin and 15 grams of marijuana.
It appeared that drugs were packaged for sale.
[Image via Ocean County Jail]
Have a tip we should know? [email protected]