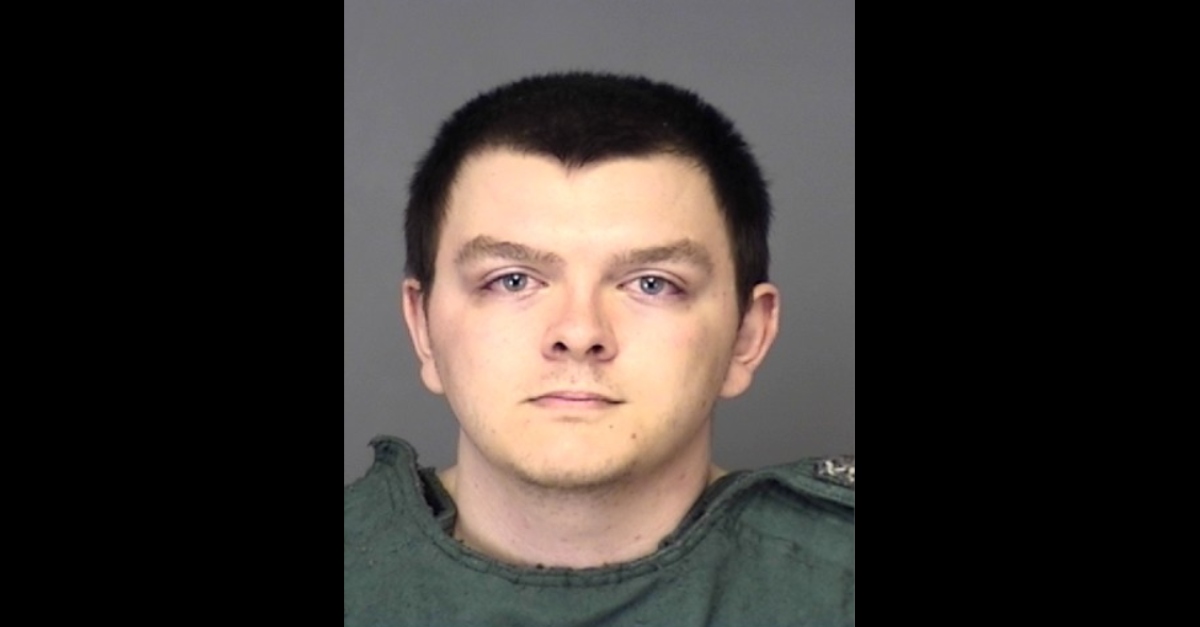 More is being learned about Zephen Xaver, the 21-year-old charged with murdering five women at a SunTrust Bank on Wednesday. In 2017, cops in Indiana were told Xaver allegedly discussed "possibly thinking of suicide by cop" and "taking hostages," according to a CNN report. That investigation went nowhere. Xaver's mother told cops she didn't want help and that she would talk to her son.
Xaver was booked into jail by the Highlands County Sheriff's Office on Wednesday. He remains locked up without bond on five counts of first-degree murder.
Deputies say he entered the bank in Highlands County, Florida, armed with a 9-millimeter handgun. Xaver fatally shot all five victims, then called 911, and stayed on the phone until police and sheriff's office units arrived, police said.
"These units maintained a tactical perimeter until crisis negotiators and support personnel could arrive to assist," Sebring Police Chief Karl Hoglund said Thursday. "Phone contact was made by negotiators at 12:44 [p.m.]. A SWAT callout was made at 12:52 p.m. During negotiations, it appeared that the suspect was not going to allow us access to the victims in the bank, so I made the decision to have law enforcement personnel conduct a tactical entry in order to save victims and apprehend Zephen Xaver. The tactical team made entry at 1:54 p.m."
The suspect was taken into custody. Authorities said the victims were killed execution-style.
The women were initially identified as SunTrust employee Marisol Lopez, 55, and customer Cynthia Lee Watson, 65. A third, bank employee Ana Piñon-Williams, 38, was later named by her brother-in-law Tim Williams.
Authorities did not identify the remaining victims, citing requests by their families, but a fourth, 31-year-old Jessica Montague, was identified by her husband Jermaine Montague on Friday in a 10News report. Hoglund on Thursday said investigators didn't not have information regarding the shooter's possible motive, and suggested this seemed to be a random act.
The "suicide by cop" detail stems from a March 2017 allegation. According to Michigan State Police, a female student told them she was getting messages from Xavier about that, and "taking hostages." Officials contacted their counterparts in Bremen, Indiana, who in turn reached out to his mother.
[Mugshot via Highlands County Sheriff's Office]
Have a tip we should know? [email protected]