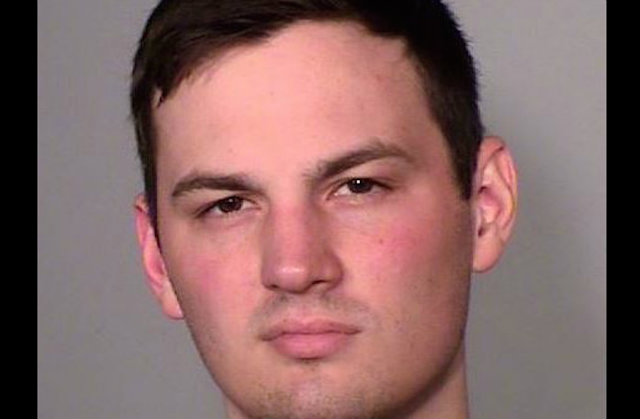 In St. Paul, Minnesota, a security guard was arrested after he allegedly shot himself, and blamed it on a black man in a hoodie. Police announced the arrest of 25-year-old Brent P. Ahlers on Wednesday. They charged him with false reporting a crime.
SPPD PIO: St. Kate's security guard admits to shooting himself. He has been arrested for falsely reporting a crime. pic.twitter.com/T75gbLuMgU

— St. Paul Police PIO (@sppdPIO) September 14, 2017
It's just a misdemeanor, but authorities say his false claim wasted resources. Originally, he wound up at Regions Hospital with a gunshot wound to the shoulder. According to cops, he told them a suspect shot him. This set off a manhunt. Police say they sent out 55 officers, four K9s, and an aircraft in their bid to catch the perp. And they turned up nobody. Upon further questioning, Ahlers admitted he shot himself by accident when working as a guard at St. Catherine University, authorities claim. He allegedly said he was scared of losing his job, so he lied to investigators.
He has been released from Ramsey County Jail. Law Newz could not reach him for comment as of press time. We also left a message with St. Catherine University.
[Mugshot via St. Paul Police Department]
Have a tip we should know? [email protected]