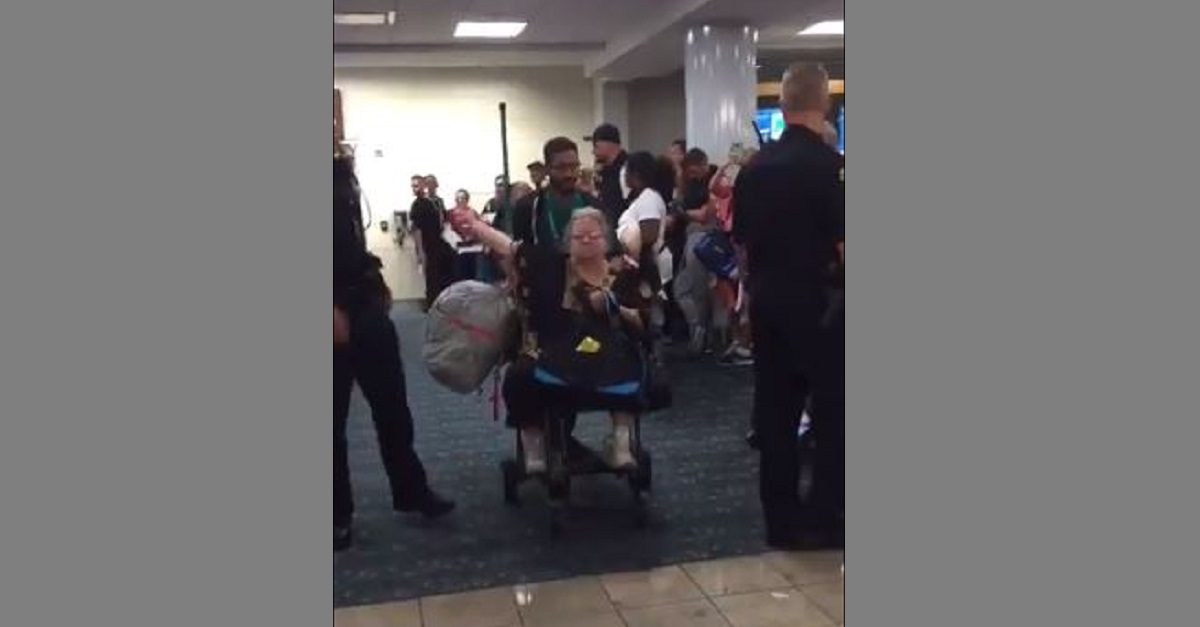 A woman was taken off an airplane before takeoff on Tuesday because she insisted on flying with a rather unusual companion. According to Frontier Airlines, the would-be passenger brought a squirrel on board a Cleveland-bound flight in Orlando, and claimed she should be allowed to have it as an emotional support animal.
Frontier acknowledged that the unidentified woman did say in her reservation that she intended to have an emotional support animal accompany her on her trip, but they said she did not specify that she meant a squirrel, according to Cleveland's Fox8.
"Rodents, including squirrels are not allowed," the airline said. They told the woman that her squirrel was not permitted on board and asked her to leave, but she reportedly refused to cooperate. That's when the police were called in.
Cops made everyone get off the plane so they could deal with the woman, and once she was off they brought her to the airport's main terminal.
Twitter users uploaded video of her departure. User Julia Papesch tweeted that she was on the flight and that everyone had to get off due to the woman and her squirrel.
i just want everyone to know that all passengers had to deplane my flight to cleveland because a woman brought a SQUIRREL ON THE PLANE pic.twitter.com/TAdzUuKRWe

— Julia Papesch (@julia_papesch) October 10, 2018
She then posted video of the woman leaving the gate.
— Julia Papesch (@julia_papesch) October 10, 2018
User Brandon Nixon said he was also on the flight and provided video from another angle.
— Brandon Nixon (@bnix4) October 10, 2018
The flight eventually took off for Cleveland after a delay of almost two hours.
[Image via Twitter screengrab]
Have a tip we should know? [email protected]