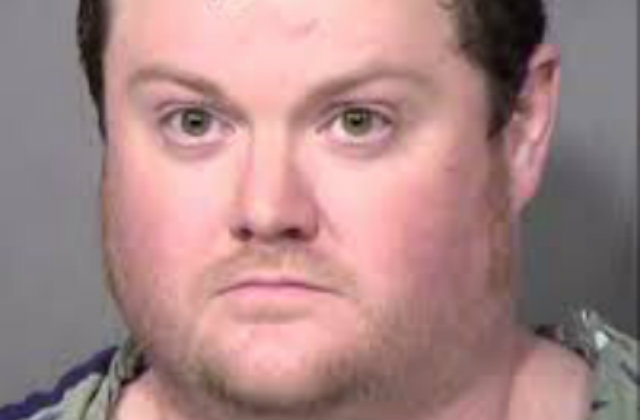 Police in Phoenix, Arizona say 32-year-old Warren Sutton Miller shot dozens of ammo rounds in his house, then opened fire at a neighbor's home before two people tackled him. No one died, according to an ABC 15 report.
It reportedly happened March 26. Miller allegedly fired 31 shots at his home form a AR-15 rifle. He's also accused of firing shots at a nearby home: four people were inside, two of them children. Cops claim a bullet pierced a front window, and two walls. These aren't the only houses he allegedly aimed at.
He also allegedly shot at another neighbor's wall.
Miller is said to have dropped the weapon, and yelled outside on the street. Racial slurs. "aliens are coming," he reportedly said, "and they are going to kill you. Code yellow."
Two residents tackled him as he walked onto someone's property. Officers later booked him on counts of endangerment, criminal damage, and unlawful discharge of a firearm. They discovered two rifles, a shotgun, and nine handguns at his home, they say. Cops believe he may be mentally disturbed.
[Mugshot via Maricopa County Sheriff's Office]
Have a tip we should know? [email protected]