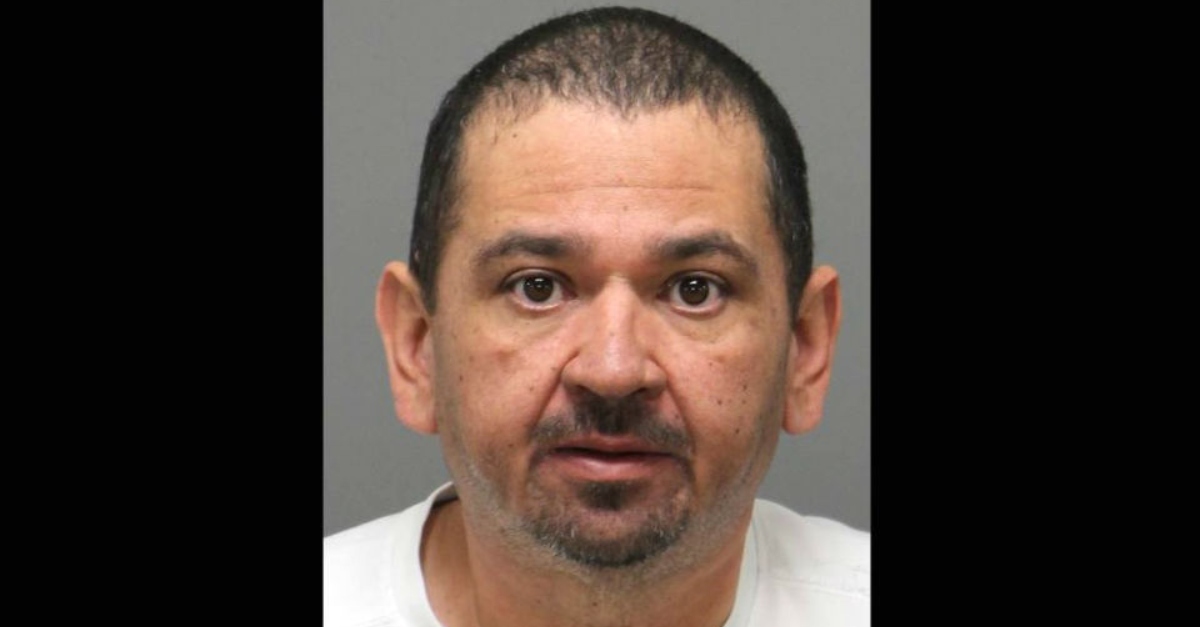 It's true in the experience of many people that holiday get-togethers can be awkward, as family members likely have different political views. Consider the following story a worst-case scenario.
North Carolina man Jorge Luis Valencia Lamadrid, 51, allegedly shot his 21-year-old son after the alleged victim got into an argument with another son over NFL players who kneel during the national anthem, according to CBS 17. Police said the suspect claimed everything started during Thanksgiving dinner.
Lamadrid allegedly told cops that the 21-year-old had been drinking heavily all day. In any case, the argument escalated, the father told this son to leave, and the two brothers started physically fighting, the defendant said. According to cops, Lamadrid explained that he tried to break it up, but wasn't strong enough. He admitted to getting a shotgun because his younger son wouldn't leave. That 21-year-old allegedly left the residence from the backyard after seeing the firearm. The other son eventually left the home after being told to do so.
This didn't end the dispute. Lamadrid claimed his drunk son returned to the home and started arguing with him. Apparently, the father put his bags on the back porch and then and the other son tossed them, according to the warrant.
The defendant said that his son responded to this by throwing patio furniture in a rage. The alleged victim threw a water bottle at his father, causing the older man to accidentally pull the trigger. The 21-year-old sustained non-life-threatening injuries to a hand and leg, police said.
Lamadrid faces charges of assault with a deadly weapon inflicting serious injury.
[Mugshot via Wake City-County Bureau of Identification]
Have a tip we should know? [email protected]