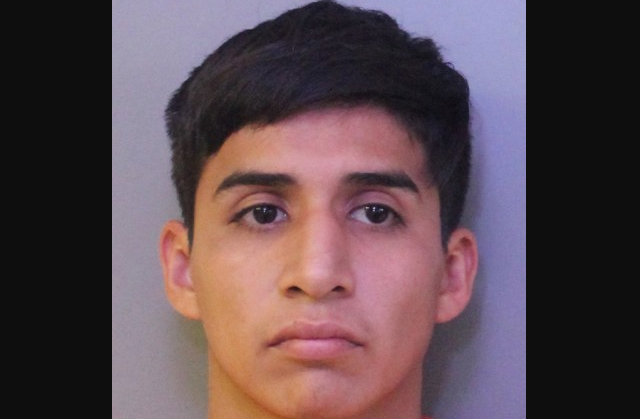 A Florida teen was arrested Nov. 25 for trying to burn down his girlfriend's home while she and relatives were inside. When confronted by investigators, he allegedly changed his story several times, even blaming a "random black guy" for the arson. Jose Bernardo Madrigal, 19, remains at Polk County jail on Monday, according to records obtained by Law&Crime.
Investigators said the crime happened Saturday, Nov. 24, according to WFLA. They claim Madrigal sprayed flammable liquid on the front his girlfriend's home (by her bedroom), yard, her family's vehicles, and canoe. A heart was drawn in liquid outside her room, as well. Authorities said Madrigal previously sent threatening messages to his girlfriend, a 17-year-old, via Snapchat.
Deputies questioned him. At first, he said he was at his mothers' home 25 minutes away, according to the arrest affidavit obtained by WFLA. Then, when they confronted him with surveillance footage showing him a truck at the scene before the fire started, he allegedly changed his story, claiming he was just driving by his girlfriend's home several times to check on her. The third time he drove by, he allegedly said he saw the fire, and said a "random black guy" did it.
Then investigators confronted him with phone records. He allegedly searched online about how to burn down a house. According to the Polk County Sheriff's Office, he changed his story again, saying his brother started the fire. He allegedly claimed only to have helped.
Madrigal faces three counts of first-degree attempted murder, one count of first-degree arson, and possession of liquor by a person under 21 years of age (deputies say they found a bottle of vodka in his possession). Records were unclear if he had an attorney as of Monday.
[Mugshot via Polk County]
Have a tip we should know? [email protected]