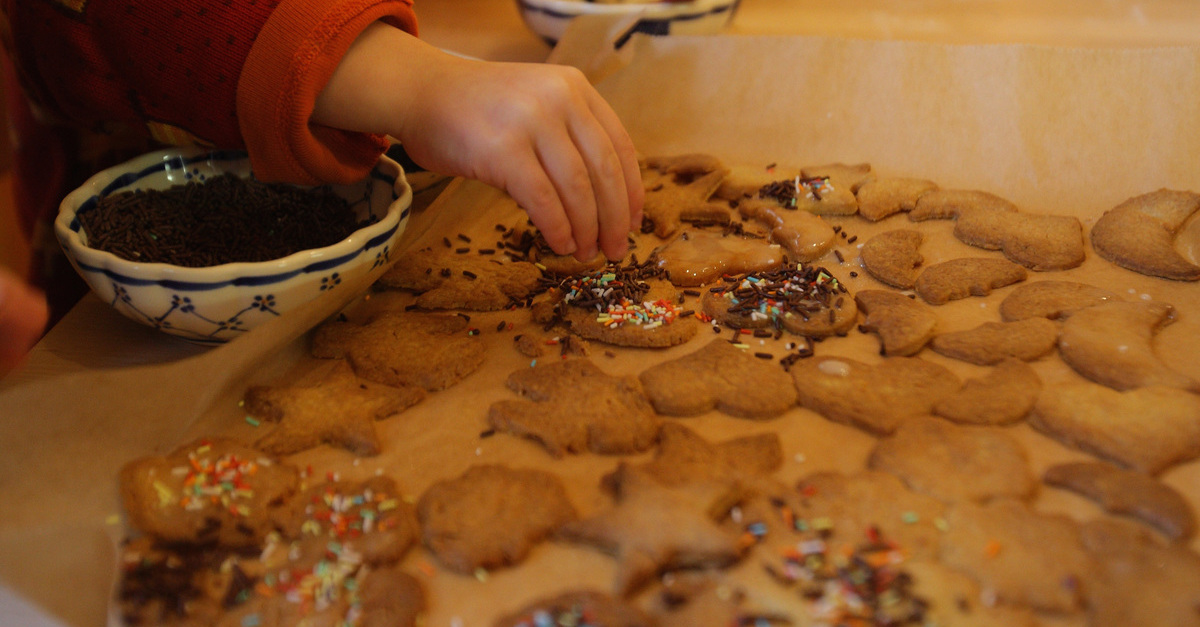 Police in California are investigating claims that cookies brought to a high school and shared with multiple students contained cremated human remains.
According to the Sacramento Bee, on October 4, the Davis Police Department received reports from several students at Da Vinci Charter Academy that they had eaten the homemade baked goods prepared by two students who later claimed to have used their grandparent's ashes as a macabre addition to the cookie dough.
In comments to the Bee, Davis Police Department spokesperson Lieutenant Paul Doroshov clarified the order of events. He noted:
A couple of students came to school, they brought some cookies they made. Some other students ate the cookies. Then the students that brought the cookies essentially, at some point, claimed they contained one of their grandparent's remains from cremation.
The police department spokesperson also noted that the potentially adulterated cookies don't appear to have actually caused anyone any physical harm–at least not yet.
"As far as we know, no one's suffered any ill effects physically," Doroshov continued. "There could be some emotional issues experienced, but no one got sick from this physically."
And as for the official crime of poisoning? That likely wouldn't apply here–even if the cremated cookies claim is true–Doroshov noted, because cremated human remains are mainly phosphate, calcium, sulfate, potassium and sodium and therefore aren't considered toxic or harmful materials.
Every person who willfully mingles any poison or harmful substance with any food, drink, medicine, or pharmaceutical product or who willfully places any poison or harmful substance in any spring, well, reservoir, or public water supply, where the person knows or should have known that the same would be taken by any human being to his or her injury, is guilty of a felony punishable by imprisonment in the state prison for two, four, or five years.
Doroshov did hold out the scant possibility that the students involved could be charged under an "obscure" section of the California penal code dealing with the improper disposal of human remains.
"It would take probably some legal debate to figure out if that's even the case here," he said. "I think the intent of that [law] was more like a death, and then somebody goes and does something with the body or the remains."
But, Doroshov cautioned, because of the students' ages, charges weren't likely and the police were instead looking to work with the school district in favor of an equitable solution.
"It involves juveniles," he said, "so there's various options as to what can be done with it."
The David Joint Unified School District also issued a statement suggesting criminal charges were probably not on the agenda. It reads:
This recent case has been particularly challenging and we have responded appropriately and in the most respectful and dignified way possible. Those who were involved are remorseful and this is now a personal family matter and we want to respect the privacy of the families involved.
[image via Andreas Rentz/Getty Images]
Follow Colin Kalmbacher on Twitter: @colinkalmbacher
Have a tip we should know? [email protected]