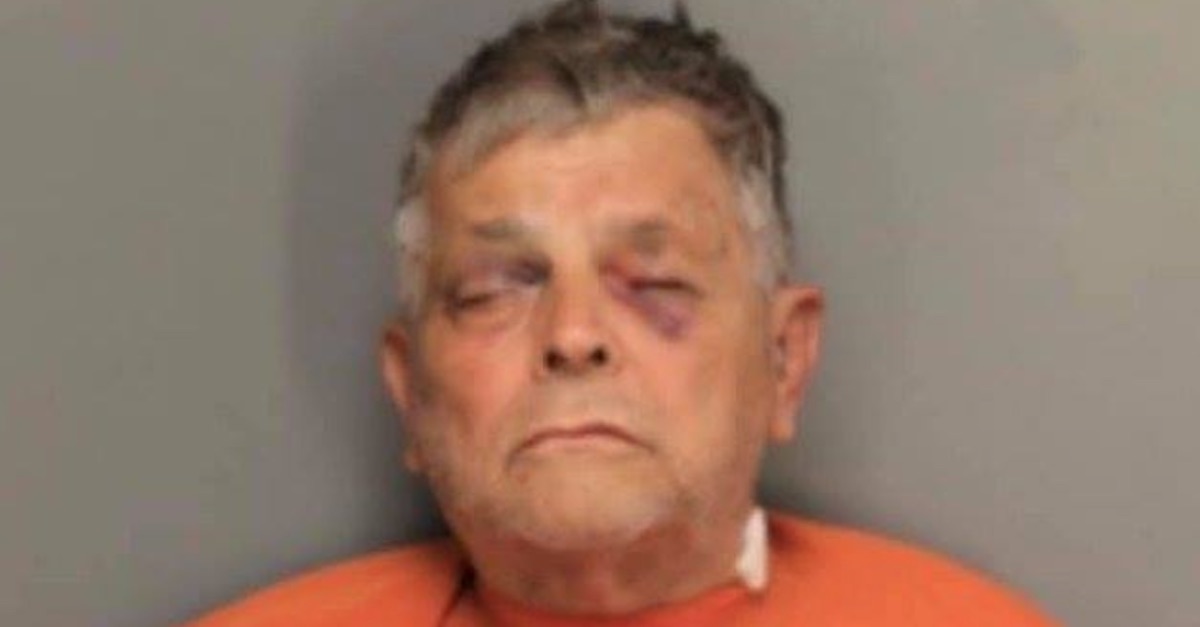 Police say that they've found 129 guns in the home of a South Carolina man accused of killing one veteran police officer with Florence Police Department and shooting six others in an ambush on Oct. 3.
Frederick Hopkins, 74, allegedly shot at police officers who had arrived at his home to question his son, 28-year-old Seth David Hopkins. The younger Hopkins allegedly molested two children.
According to the Associated Press, Richland County Sheriff Leon Lott 129 guns were found in the Hopkins home, and three of these were fired at officers. Hopkins allegedly used long guns to fire at officers who were at the scene.
Hopkins himself ended up hurt and hospitalized, but was eventually booked on charges of first-degree murder and six counts of attempted murder.
Investigators showed up at Hopkins' residence on Oct. 3 to execute a search warrant. Seth Hopkins was accused of sexually assaulting a minor. Police say that before Hopkins could be questioned his father Frederick Hopkins fired on officers, killing one of them.
Sgt. Terrence Carraway, a 30-year law enforcement veteran, was killed.
Frederick Hopkins was once a lawyer, but lost his license in 1984 when he illegally collecting $18,000 in attorney's fees. Hopkins reportedly posted on social media about his marksmanship and referred to his service in Vietnam.
"[It's] set up exactly like one I used in Viet Nam in 69-70," he said of a rifle.
The shootout with police went on for a couple hours and it didn't prevent Hopkins' son from being arrested.
Seth Hopkins was charged on Oct. 5 for second-degree criminal sexual conduct with a minor between ages 11 and 14. Investigators later announced that there was another victim. Hopkins was consequently charged for first-degree criminal sexual conduct with a minor under 11 years old.
As of Tuesday, two deputies are listed in critical condition. A third deputy and a police officer are hospitalized.
Alberto Luperon contributed to this report.
[Image via Alvin S. Glenn Detention Center]
Have a tip we should know? [email protected]