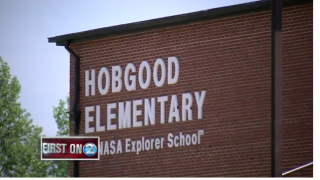 There is quite a bit of outrage coming from the community in Murfreesboro, Tennessee after a group of elementary school students were literally put in handcuffs, and hauled to juvie. What for? Apparently, they didn't do enough to break up a fight which was happening on school property, according to News 2 in Nashville. Several religious groups as well as the ACLU are calling the arrests unjust.
"It's hard to see a child arrested when they do something wrong being a child, but it's even that much harder, and that much more difficult to stomach, a child being handcuffed that has done nothing wrong," local Pastor James McCarroll told News 2.
"They tried to calm her down and they started putting handcuffs on them, telling her to calm down, [saying] 'it's going to be okay'," one of the mothers told the television station. The mother said her 9-year-old daughter was not even present until after the fight ended.
Here is video of the fight that the children supposedly didn't help to break up. There is a filter on the video, which makes it somewhat hard to decipher.

Apparently after the video circulated, an officer investigated, and several juvenile petitions were issued. The Musfreesboro police chief has pledged to review the incident, and provide a report back in 15 days.
[h/t and screen grab via News 2 WKRN]
Have a tip we should know? [email protected]
Rachel Stockman - President / On Air Host