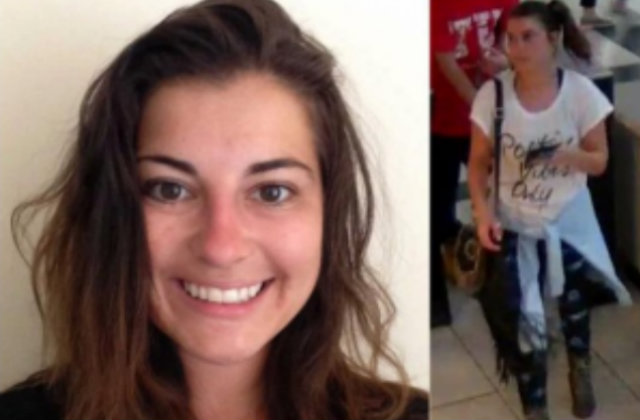 PHILADELPHIA (AP) — Philadelphia police say the body of a missing Temple University student has been found and a man will be charged in her death.
Authorities say 22-year-old Jenna Burleigh went missing around 2 a.m. Thursday near Temple's campus. They say ex-Temple student Joshua Hupperterz, last seen with Burleigh, was taken into custody Saturday in Paupack Township in northeastern Pennsylvania.
Police say a body presumed to be Burleigh's was found on lakefront property there owned by Hupperterz's grandmother. Authorities believe she was killed in Philadelphia and taken to Paupack Township, about 25 miles (40 kilometers) east of Scranton.
Philadelphia Police Homicide Unit Capt. John Ryan says the death doesn't appear to be premeditated.
It wasn't known if Hupperterz is represented by a lawyer.
Family member Ed Burleigh said Saturday on Facebook "Our Beautiful Angel Jenna is now in Heaven."
[Images of Burleigh via Philadelphia Police Department]
Have a tip we should know? [email protected]