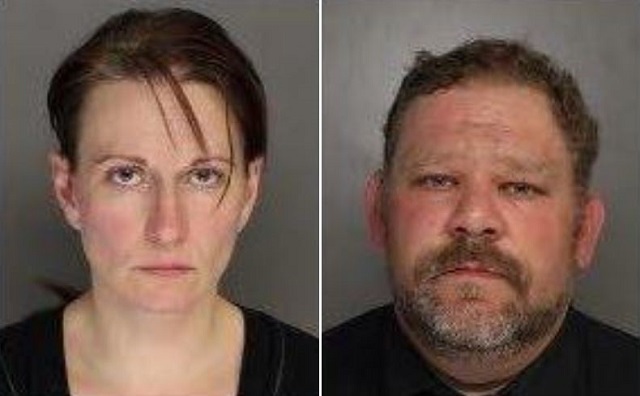 STROUDSBURG, Pa. (AP) — Authorities say a Pennsylvania police officer and his wife have pleaded guilty to charges accusing her of plotting to kill her husband and him of plotting to blackmail her over having sex with a 14-year-old boy.
Forty-three-year-old Keith Transue is a Bushkill Township officer. He pleaded guilty last week to misdemeanor criminal coercion. Forty-three-year-old Robin Transue pleaded guilty to felony solicitation to commit aggravated assault and statutory sexual assault.
The Mount Pocono residents are scheduled for sentencing March 20.
Authorities say in court documents that Robin Transue told an informant her husband threatened to expose her 2010 relationship with the boy if she left him. Prosecutors say she suggested several ways to kill her husband, including a drug overdose or a hunting accident.
Police say he is on paid leave.
Have a tip we should know? [email protected]