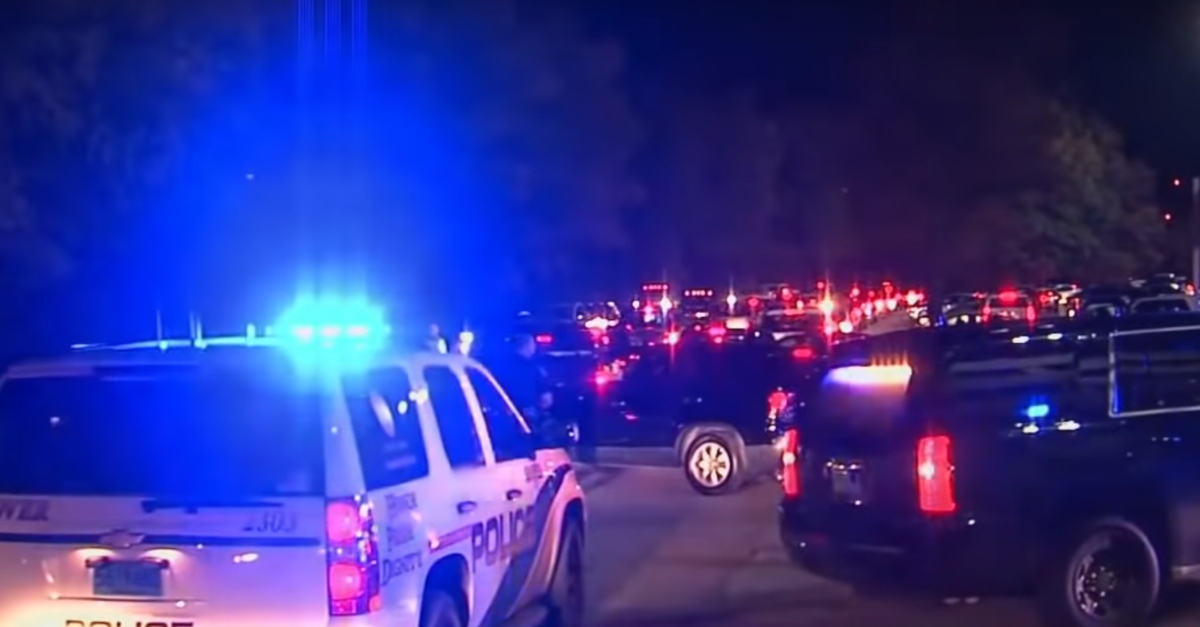 On Friday, police in Hoover, Alabama announced that one of their officers killed a man who "likely did not" shoot two others at a local mall. The real gunman remains on the loose, cops said.
It all started with a simple, but admittedly mistaken story. At first, police said that two people got into a fight on the second floor concourse area of the Riverchase Galleria, near a Footaction location. One of the subjects pulled out a gun, and shot the other, a 18-year-old, twice in the torso, police said. One of the responding officers ran into a 21-year-old suspect who was holding a handgun. That cop fatally shot him. The 18-year-old is hospitalized. This happened Thursday. Authorities added that a 12-year-old girl was also shot, but is in stable condition at a hospital.
The next night, however, police walked back their claim that the 21-year-old shot the 18-year-old. They identified the dead man as Emantic Fitzgerald Bradford Jr.
"New evidence now suggests that while Mr. Bradford may have been involved in some aspect of the altercation, he likely did not fire the rounds that injured the 18-year-old victim," cops said in their update.
— Hoover Police Dept (@HooverPD) November 24, 2018
Now police suggest that more than people were involved in the fighter, and that at least gunman is still on the loose. This person might be responsible for shooting the 18-year-old and 12-year-old, police said.
They are not longer taking lead with the investigation. Authorities played hot potato with it since Thursday. First, cops passed it to the Jefferson County Sheriff's Office. Deputies then gave it to the Alabama Law Enforcement Agency because it turned out that the sheriff-elect was related by marriage to a witness in the incident.
Bradford's family identified him as a member of the U.S. Army.
Just received this from his family

"He was home from basic about to get deployed to his permanent duty station.He was so proud he enlisted as we are a heavily enlisted family. His father was a decorated marine and now ironically works for the you guessed it, police department. " https://t.co/gCKBYa0Vlg

— Shaun King (@shaunking) November 24, 2018
The officer who shot him is on administrative leave, police said.
[Screengrab via Good Morning America]
Have a tip we should know? [email protected]