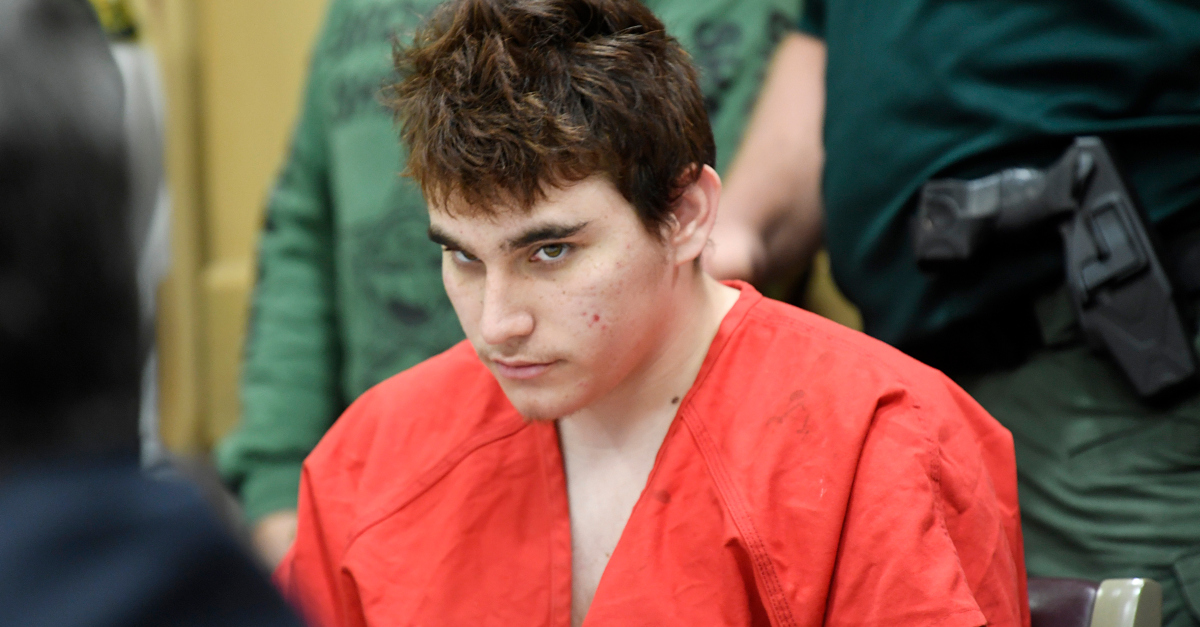 Nikolas Cruz, the 20-year-old charged for murdering 17 people at a Marjory Stoneman Douglas High School on Valentine's Day in Parkland, Fla., was charged on Tuesday for allegedly attacking a jail guard.
According to the probable cause affidavit obtained by Law&Crime, a Broward County sergeant told the defendant not to drag his sandals on the ground while walking around. The guard said the defendant flipped him the bird, rushed him, hit him in the face, then took his stun gun away from him. The weapon allegedly went off during the struggle.
The arresting deputy noted that surveillance footage showed Cruz rushing the sergeant, hitting him with a left fist, knocking him to the ground, hitting him multiple times with a right fist and taking his stun gun. This investigator said that the weapon could be seen going off, but that the sergeant was able to take it back.
Cruz is newly charged with assault on an officer, battery on an officer, and obstruction. His attorney of record did not immediately respond to a Law&Crime request for comment. Cruz was already at the Broward County Jail due to the mass shooting he allegedly perpetrated on Feb. 14, 2018.
17 people lost their lives that day: 14-year-old student Alyssa Alhadeff, 35-year-old teacher Scott Beigel, 14-year-old student Martin Duque Anguiano, 17-year-old student Nicholas Dworet, 37-year-old assistant football coach Aaron Feis, 14-year-old student Jaime Guttenberg, 49-year-old athletic director Christopher Hixon, 15-year-old student Luke Hoyer, 14-year-old student Cara Loughran, 14-year-old student Gina Montalto, 17-year-old student Joaquin Oliver, 14-year-old student Alaina Petty, 18-year-old student Meadow Pollack, 17-year-old student Helena Ramsay, 14-year-old student Alexander Schachter, 16-year-old student Carmen Schentrup, and 15-year-old student Peter Wang.
Cruz's defense isn't disputing that he is responsible, but they are attempting to take the death penalty off the table.
[Image via Taimy Alvarez-Pool/Getty Images]
Have a tip we should know? [email protected]