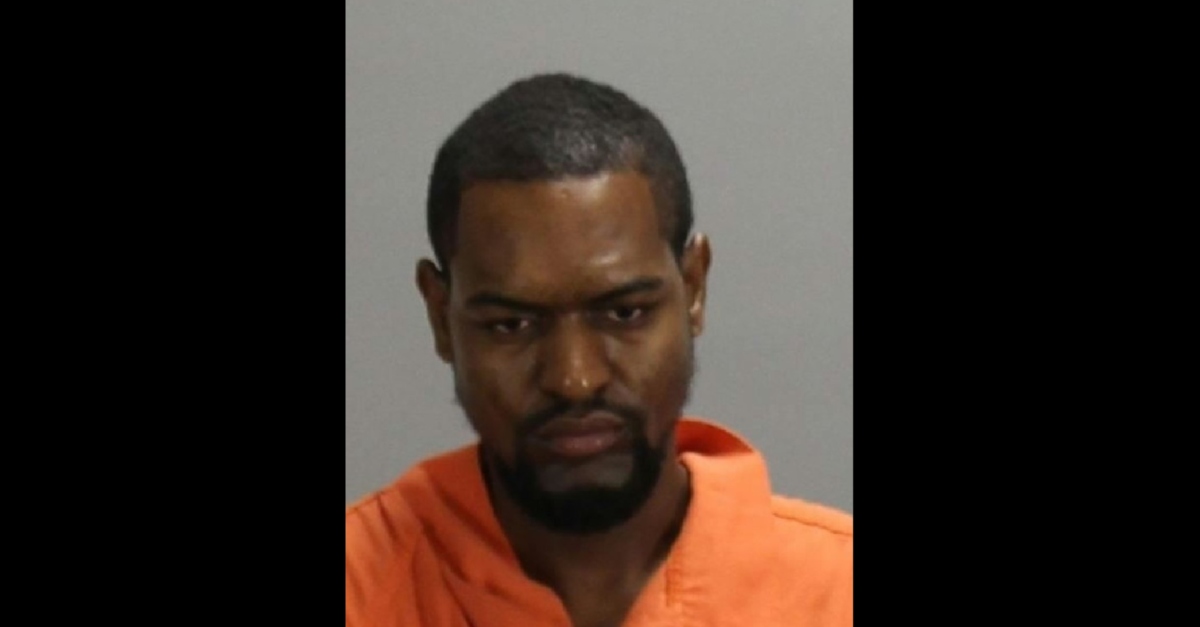 A Georgia man is accused of almost decapitating his wife, then possibly telling his daughter, "What are crying for?" Jermaine Jones, 30, was arrested Thursday on a charge of malice murder, according to the Clayton County Sheriff's Office.
Cops and deputies responded to a domestic call to Springview Drive, and on arrival they found a woman stabbed multiple times, the sheriff's office said. According to authorities, her neck was cut so badly that her head was almost severed.
Authorities said a witness identified the killer as Jones, the woman's husband. He tried to stop him, but ended up fleeing for safety,  officials said.
Deputies claim Jones later called 911 from nearby Holiday Boulevard and "said something to the effect that he had just committed a heinous crime." Authorities took him into custody without incident, they said. They claim his clothes were bloody.
"He did it," a neighbor told 11Alive. "He did it." The neighbor did not want to give her name, but claimed to overhear Jones talking to someone, possibly the daughter, after the murder.
"'What are you crying for?'" he allegedly said. "You act like you never seen a dead body before."
The outlet identified the victim as Opal Fern Christian-Jones, 47. Neighbors told the outlet they didn't know about any domestic issues before the alleged murder.
"They might have had problems at home that we didn't know outside," said another woman.
Court records obtained by Law&Crime show Jones was denied bond on Friday. He is scheduled for a preliminary hearing to take place October 11. No attorney of record is named.
[Mugshot via Clayton County]
Have a tip we should know? [email protected]