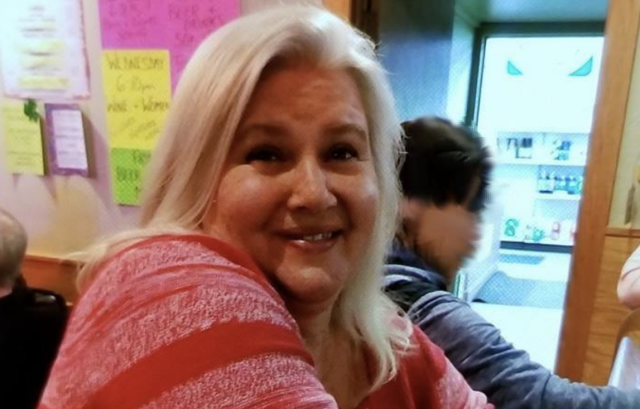 After allegedly murdering her husband and another woman, 56-year-old Lois Riess is still at large, leading authorities on a nationwide manhunt.
Last month, Riess was accused of fatally shooting her husband David in Minnesota. She managed to flee, driving south to Fort Myers, Florida where she met 59-year-old Pamela Hutchinson.
The pair seemed to be friends, appearing together at a local restaurant, but police say that their relationship was only part of a Riess' sinister plan — to kill and steal Hutchinson's identity, choosing her because they looked alike. Authorities say this was confirmed after Hutchinson was found dead.
"She smiles and looks like anyone's mother or grandmother," Lee County Undersheriff Carmine Marceno told NBC. "And yet she's calculated, she's targeted and an absolute cold-blooded killer."
Authorities said that a surveillance camera had captured Riess at Hutchinson's condo where the woman was found dead.  Hutchinson's cash, credit cards and identification were taken from her purse. Her car, a white Acura, was also stolen and later seen in Louisiana and Texas.
"This is the first time in my career that I've seen someone steal someone's identity and target them for the way they look, in order to murder them," Marceno said.
Riess is wanted for homicide, grand theft of an automobile, and criminal use of identification. Her current location is unknown.
Officers are worried that Riess may strike again after running out of resources. Her last two victims are believed to be killed by the same gun and she may still be in possession of it.
[Image via Minnesota Bureau of Criminal Apprehension / Facebook]
Have a tip we should know? [email protected]