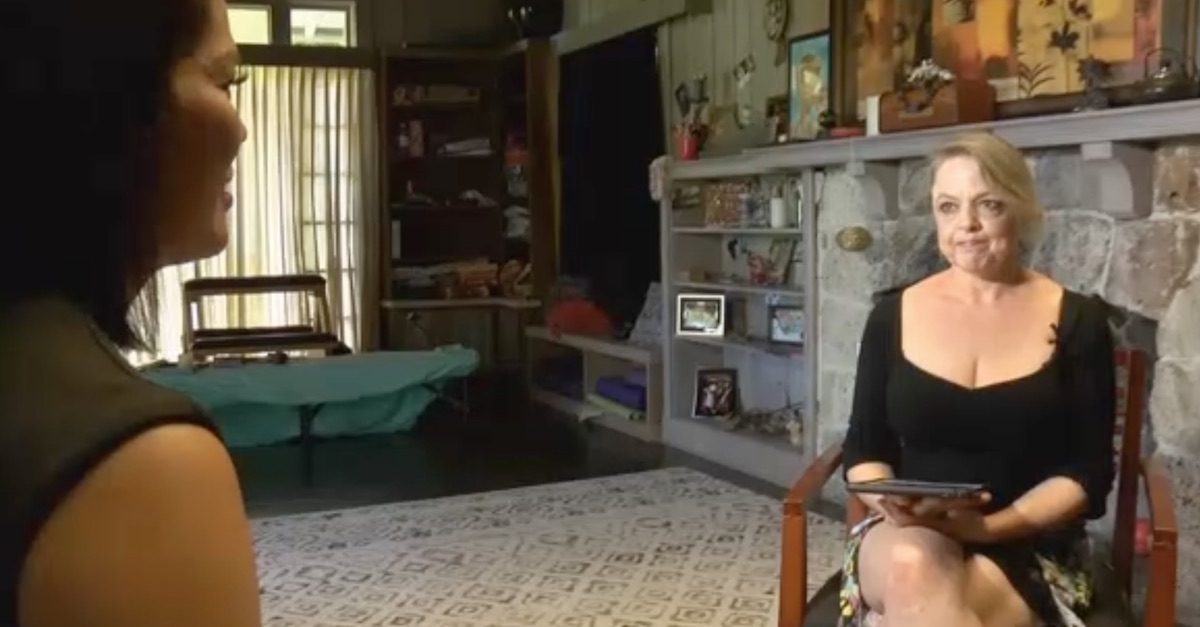 The so-called "Freedom House" in Nuuanu, Hawaii advertised itself online at iPartyNaked.com as a place of "peace, joy and non-judgment" that "just a place where like-minded people can gather," often for "naked yoga." Right now, the "Freedom House" is being associated with everything but happiness.
HawaiiNewsNow reported that the home is facing allegations of prostitution, sexual assault and child sex crimes. In one case, a 5-year-old girl who went there with her father allegedly saw sex and nudity. Two disturbing incidents led the child's mother to believe she had been sexually abused.
The mother said the girl drew a picture of naked people and asked "why does everybody have to be naked?" Later the child was observed taking a small toy and "using it as a sexual toy."
Child Protective Services determined the 5-year-old "showed signs of sex abuse."
Shay Bonds also said she witnessed prostitution at another party at a different home and alleged she was sexually assaulted. She said she is talking to police.
Self-described child advocate and party host Amy Highmoor, pictured above, said "I'm saddened. I'm disgusted. It makes me sick," referring to the allegations. She denied all allegations of crimes and said of Bonds, "There's not much I can do about someone who wants to spread rumors or lies about me or my home."
She also denied she was running a business.
Here's how the Freedom House describes itself online:
Welcome to our home that we named "The Freedom House" in Honolulu, Hawaii. We are graphic designers and web builders, so we thought we would make a fun site for all of us to share. iPartyNaked.com. Don't forget to get the newsletter and stay informed of all our upcoming gatherings of peace, joy and non-judgment.

We here at "The Freedom House" believe in having no negative judgement of others and living your life on your own terms, while respecting others completely.

We are not a business. We are just a place where like-minded people can gather.

We have all kinds of fun gatherings at "The Freedom House."
The "Freedom House" first got on everyone's radars a few weeks ago. There had been complaints about noisy parties and neighbors suspicious of activity. The new accusations seem to have surfaced as a result.
"In the evening, there's a big canvas put right in the front by the driveway because there was naked people running around in the yard," Cathy Kobayashi told HawaiiNewsNow. "There is something illegal going on there. There's something bad."
Her granddaughter Cathy Lowenberg revealed there was an event called Naked Taco Tuesday.
"So I said 'Hey, I heard you have Naked Taco Tuesday and he invited me in," she said.
[Image via Hawaii News Now screengrab]
Have a tip we should know? [email protected]