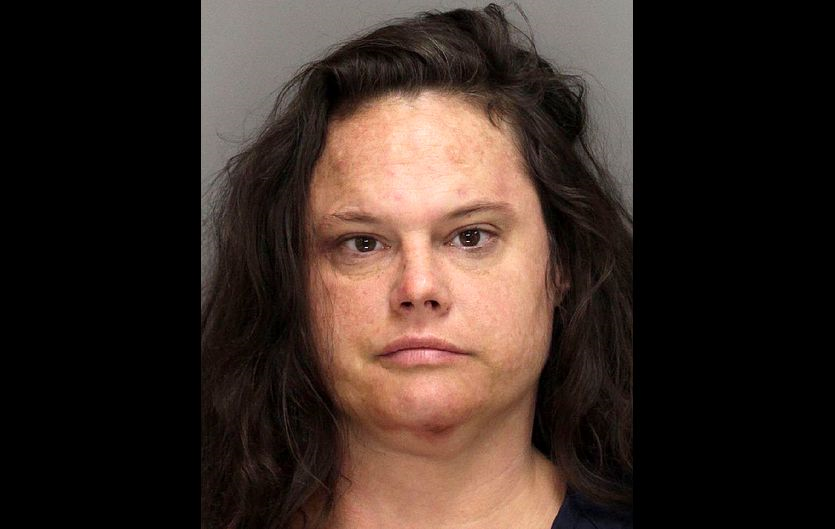 So there you are, eating a nice platter at a Waffle House, when a naked woman breaks another patron's nose. And a window. And then she throws your own platter at you.
That was the scene Friday at a Cobb County Waffle House, according to police. Jennifer Mary Nicholson is accused of breaking another woman's nose, tossing platters at patrons, and cracking a window. The display continued when cops arrived, which is never a good idea even for the most competitive of breakfast boomerangers. She tossed another platter and then another.
Nicholson wasn't going to let the officers ruin a good time. She scratched one of them on the chin, drawing blood, according to cops. They are charging her with aggravated battery, criminal damage to property, simple assault, obstruction, simple battery, and public indecency.
You never allowed to forget that she was reportedly naked. "The accused stripped off all of her clothes in front of Waffle House staff and patrons during a suspected excited delirium state," her arrest warrant states.
As of Wednesday afternoon, Nicholson was being held without bail at the Cobb jail. For some reason. Police didn't respond to a call from LawNewz.com. And no, we have no idea what "delirium state" means for this case.
[h/t and image via The Atlanta Journal Constitution]
–
>> Follow Alberto Luperon on Twitter (@Alberto Luperon)
Have a tip we should know? [email protected]