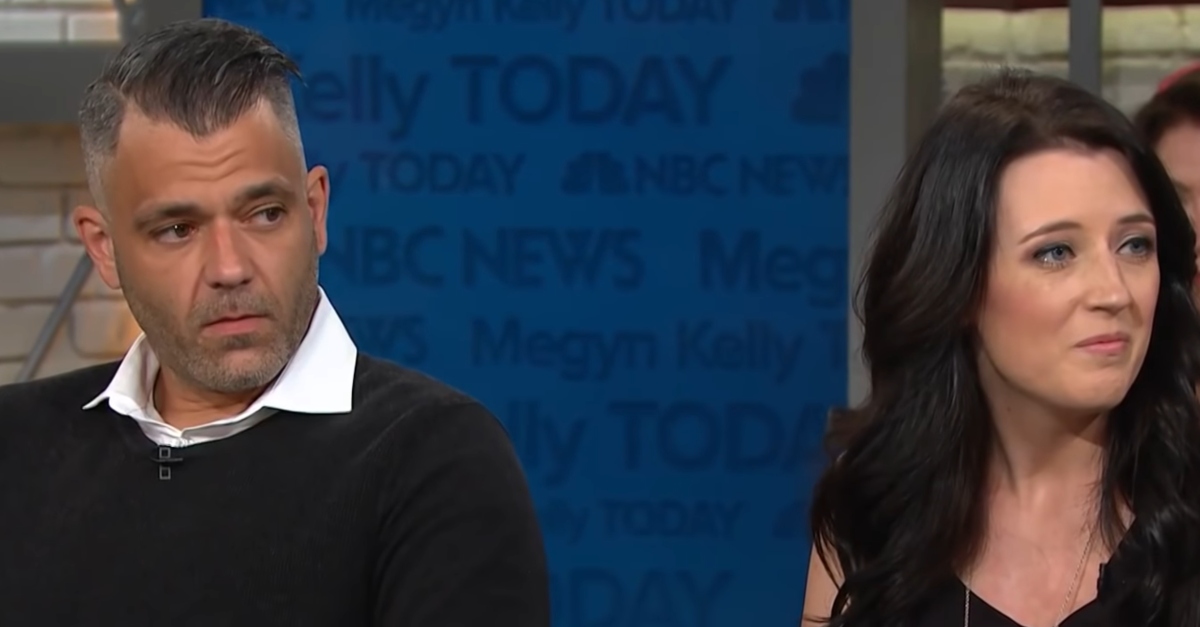 New Jersey couple Mark D'Amico and Kate McClure have been in a legal battle with homeless man John Bobbitt over money they raised for him after the heartwarming story of how Bobbitt used his last 20 dollars to help McClure get gas when her car was stuck on a Philadelphia highway in 2017.
Now, according to a new report, all three of them will face criminal charges for allegedly making the whole thing up.
McClure and D'Amico had reportedly set up a GoFundMe campaign with the stated purpose of raising money for Bobbitt for his purported generosity, raising roughly $400,000 after the story drew national attention. Bobbitt then sued the couple for allegedly keeping a large portion of the money for themselves instead of turning it over to him.
They denied any wrongdoing, and D'Amico had claimed that Bobbitt had spent $25,000 of the money on drugs in just two weeks. The allegation also sparked a criminal investigation into D'Amico and McClure that included execution of a search warrant.
Now, NBC Philadelphia reports, all three of them will face criminal charges for allegedly fabricating the story to get people to donate to the GoFundMe campaign. A source told the local outlet that McClure and D'Amico turned themselves over to Burlington County prosecutors on Wednesday, but it was unknown if Bobbitt had turned himself in.
The couple declined to comment on the matter. According to a complaint viewed by NBC10, all charges against all three include conspiracy and theft by deception.
[Image via NBC screengrab]
Have a tip we should know? [email protected]