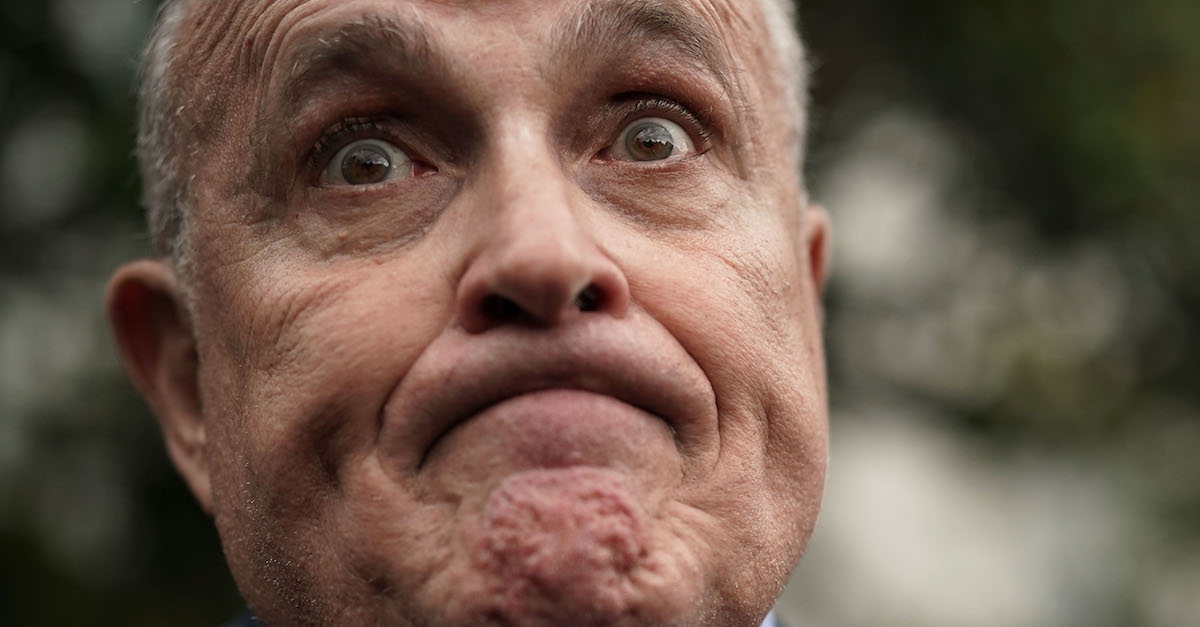 President Donald Trump's personal attorney Rudy Giuliani reacted from a Scotland golf course to the Tuesday news that Michael Cohen pleaded guilty and Paul Manafort was found guilty by a jury.
Giuliani told Robert Costa of the Washington Post that what this really all means is that Special Counsel Robert Mueller has nothing else and that the Russia probe will soon come to an end.
An optimistic Giuliani was quoted as follows: "[Mueller] might be at the end now. He has to be winding down. What else is there? Near the end."
That's basically like saying things are great because they can't possibly get any worse.
Of course, there is still plenty more to come.
Paul Manafort's second trial–for money laundering and other alleged offenses– is set to begin in Washington, D.C. this September and fired National Security Adviser Michael Flynn's sentencing for providing a false statement to federal investigators has been pushed back — yet again. These are obvious signs that the end is not necessarily near for those who were in the president's orbit.
President Trump, for his part, reacted with a tweet storm on Wednesday morning, accusing Cohen of making up stories and praising Manafort for not making up stories.
Trump also said Cohen pleaded guilty to something that wasn't a crime, and that former President Barack Obama committed a campaign finance infraction.
As Law&Crime noted before, Giuliani was out of the country on Tuesday, when everything hit the fan.
[Image via Alex Wong/Getty Images]
Have a tip we should know? [email protected]