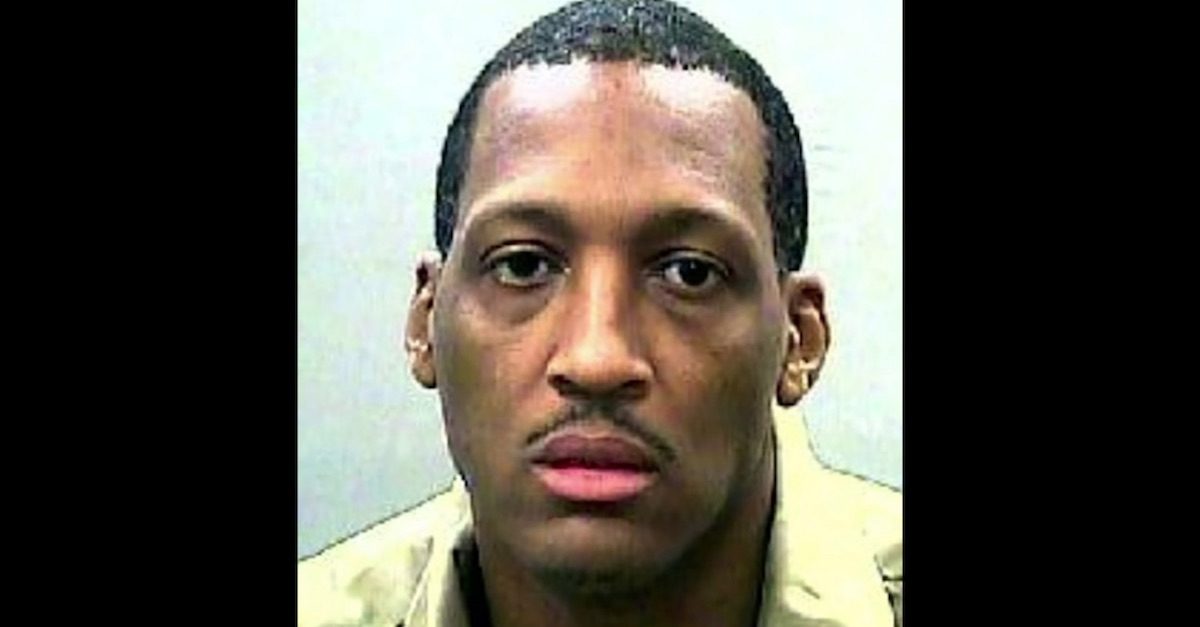 A New Jersey man called a "monster" by one of the women he victimized has 148 years of prison time to look forward to after being convicted of aggravated sexual assault.
Rasheed Powell, 43, was convicted in March of 60 (!) counts, 24 of which were aggravated sexual assault charges. Powell was accused of forcing couples at multiple New Jersey motels to have sex at gunpoint, locking men in the bathroom to assault women and robbing victims.
Powell has officially been sentenced to 148 years behind bars for his crimes. Despite overwhelming evidence, prosecutors said, Powell still maintained that he was innocent. The convict believed he didn't get a fair trial. The judge disagreed with Powell's assessment.
"Mr. Powell, you are indeed a serial rapist," Union County Superior Court Judge Robert Kirsch said. DNA evidence, a gun, clothing and victims' consistent ability to identify Powell (five out of eight did) all added up to guilty beyond a reasonable doubt.
A woman Powell victimized in 2012 condemned her attacked in court.
"I hope you don't have the option to see daylight again," she said, according to MyCentralJersey.com. "I'm standing up today. I won't allow what you have done to control me," she said. "You made your bed, now lie in it."
Powell was also convicted of burglary, robbery and weapon-related charges.
His so-called "reign of terror" began in March 2012 and occurred over the next six weeks.
[Image via New Jersey Department of Corrections]
Have a tip we should know? [email protected]