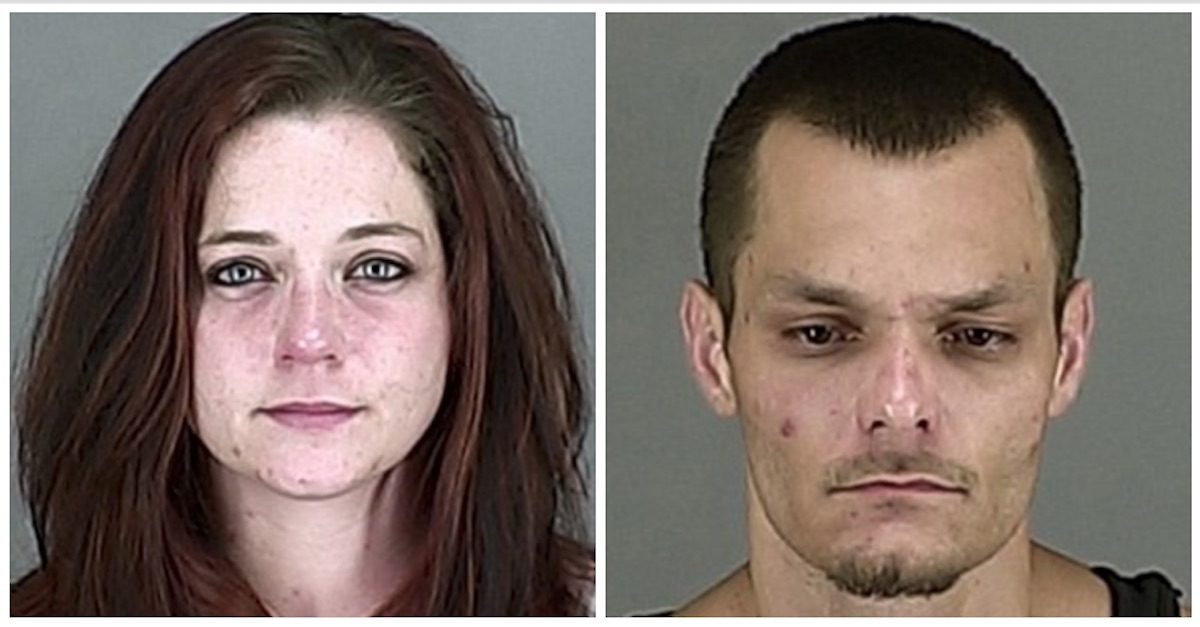 An Ohio mother of four children aged 13 years old and under has been arrested for not reporting to deputies that her live-in boyfriend had sexually abused her young son.
Samantha Ward, 31, lost custody of her children in June and now faces charges for stealing her children's drugs  — yes, drugs prescribed by doctors — for her personal use. She's also been charged for endangering children. The type of medication involved has not yet been revealed.
According to the Akron Beacon Journal, the Summit County Sheriff's Office launched an investigation in April when an unidentified third party recorded footage of an alleged sexual assault committed by 28-year-old Dean Davis, Ward's boyfriend. The footage reportedly came from a home surveillance camera. No more is known at this time about how the video came into the hands of law enforcement or who had it, but it led directly to Davis' arrest on Friday.
Ward is accused of knowing about the abuse and not reporting it to authorities. Davis, pictured above, has been charged for gross sexual imposition and for endangering children.
It's not clear at this time if other children living in the home were abused; they are currently in the hands of Summit County Children's Services.
The investigation is ongoing and may yield additional charges.
[Image via Summit County Sheriff's Office]
Have a tip we should know? [email protected]